Sunburn — The morning read of what's hot in Florida politics — 1.13.23
Good Friday morning.
The Florida Chamber Foundation is forecasting a sunny year for the state economy.
Nearly 20 economists and industry experts spoke during the Foundation's 2023 Florida Economic Outlook & Jobs Solution Summit, and there was a clear consensus: Florida is heading in the right direction.
"We're excited in Florida because 2023 will be another year of population growth, wealth migration, more jobs and economic growth, and we are fighting to keep Florida, Florida," said Mark Wilson, President of the Florida Chamber of Commerce and Florida Chamber Foundation.
"Gov. (Ron) DeSantis continues to put Florida's brand of being a free state on the national radar and it's making an impact. Uniting Florida job creators around our Florida 2030 Blueprint is essential as we welcome this growth and continue to move Florida forward in the right direction."
During the Summit, Florida Chamber Foundation Director of Research Dave Sobush outlined some positive trends in the state economy last year, including substantial growth in manufacturing jobs and an overall jobs growth rate of 4.7% — about half again more than the national average.
David Sobush sees positive trends in Florida's future.
"Florida's economic rebirth from the lowest points of the pandemic has been stunning," he said during his presentation.
The state has already recovered all of the jobs lost during the pandemic and then some, and the Chamber predicts the state will add another 250,000 jobs this year.
However, Florida's population is also expected to continue growing by nearly 1,000 people a day and rapid population growth could exacerbate current workforce availability and participation rate problems. The Chamber estimates that for every 100 open positions, there will be just 62 Florida residents looking for work.
Housing is another potential cloud. The Chamber predicts roughly 280,000 to 290,000 sales at a median price of $380,000, roughly 5% lower than in 2022.
Still, the overall outlook is bright. The state economy managed to grow while the U.S. as a whole fell into a recession, and now that the national recession has ended, the state's output is expected to continue posting higher-than-average gains.
___
Newly minted Rep. Maxwell Alejandro Frost is staffing up both his Washington D.C. and Orlando teams for the work ahead in the 118th Congress.
Frost's team includes longtime Capitol Hill veteran, Yuri Beckelman, who will serve as Chief of Staff. Beckelman comes with over 15 years of Congressional experience, most recently serving as the staff director for the House Select Committee on the Modernization of Congress and as senior adviser to the House Veterans Affairs Committee.
In Washington D.C., Frost's team will feature longtime Charlie Crist staffer, Samantha Ramirez, as Communications Director. Ramirez, who served as the Crist gubernatorial campaign's communications director and spokesperson, comes with a deep understanding of Florida politics and Capitol Hill experience.
Rounding out the D.C. team is a former staffer for Rep. Joy Goff-Marcil, Trinity Tresner, who will serve as a scheduler.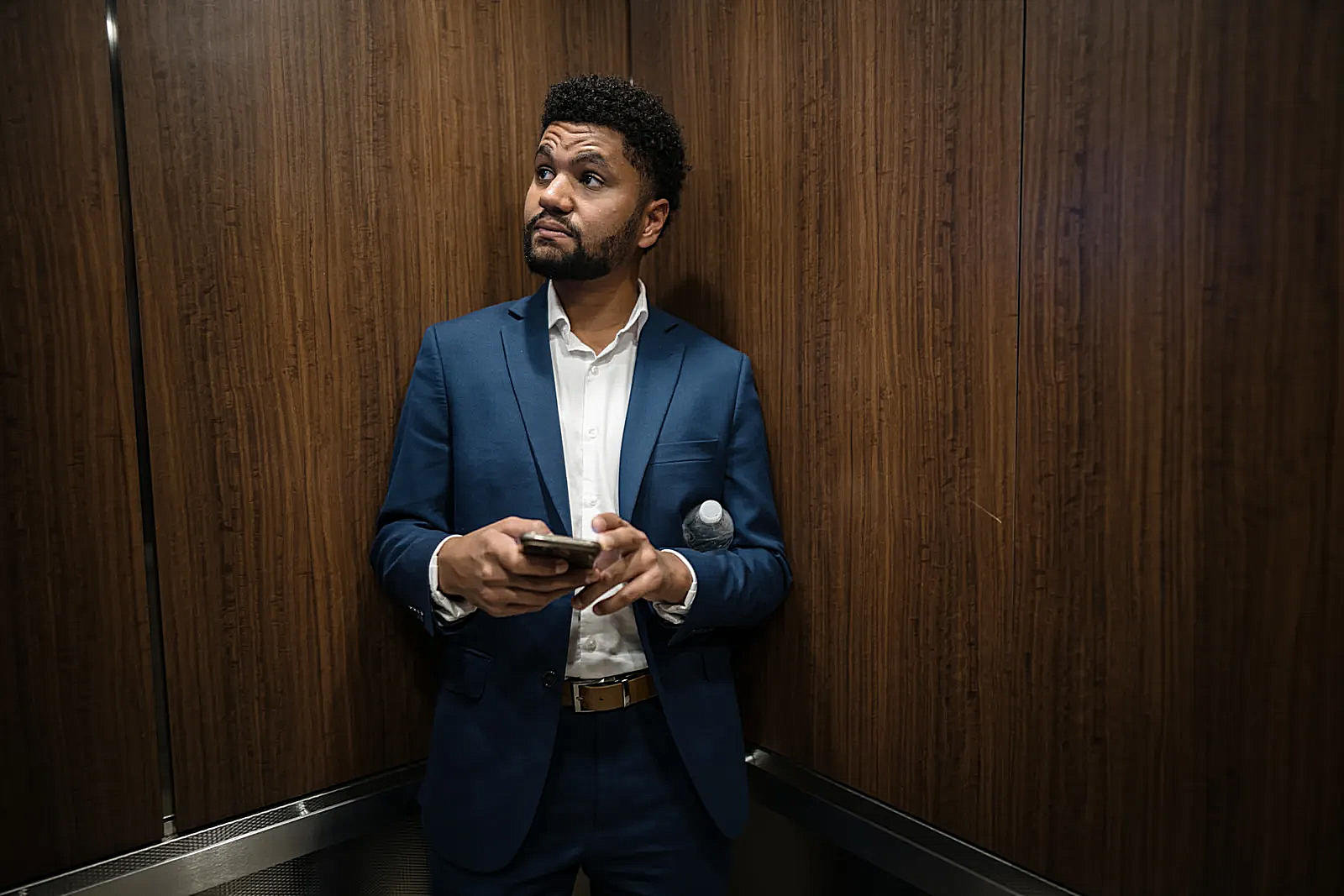 Maxwell Frost staffs up. Image via Getty.
Back in Central Florida, Orlando native Jason Henry will be the district director. Henry joins the team from Orlando City Commissioner Bakari Burns' office, where he served as a senior aide. Before his time with Burns, Henry worked as a communications and policy manager for the Central Florida Commission on Homelessness.
Joining Henry in Orlando is Deputy District Director and Director of Constituent Services Sarah Elbadri, who most recently worked for Orange County Government to administer its Affordable Housing Trust Fund. She comes to Frost with 10 years of experience in urban planning, housing, transportation, economic development, and politics across Central Florida.
"I'm incredibly excited to welcome Yuri, Samantha, Jason, Trinity, and Sarah to the team and to work alongside them as we fight to deliver results to the people of Central Florida," Frost said. "Whether it's introducing bold, transformative legislation to move our country and communities forward or helping constituents get the support and resources they need — our office is here and ready to serve."
___
After nearly six years at the Florida Housing Finance Corporation, Trey Price is resigning as Executive Director of the affordable housing public-private partnership.
Price's resignation will take effect Feb. 1, as FHFC and other groups gear up for the final stretch until the 2023 Legislative Session.
"It's been an honor to lead these great people at Florida Housing, who believe so much in the mission of providing housing to Floridians," Price told Florida Politics.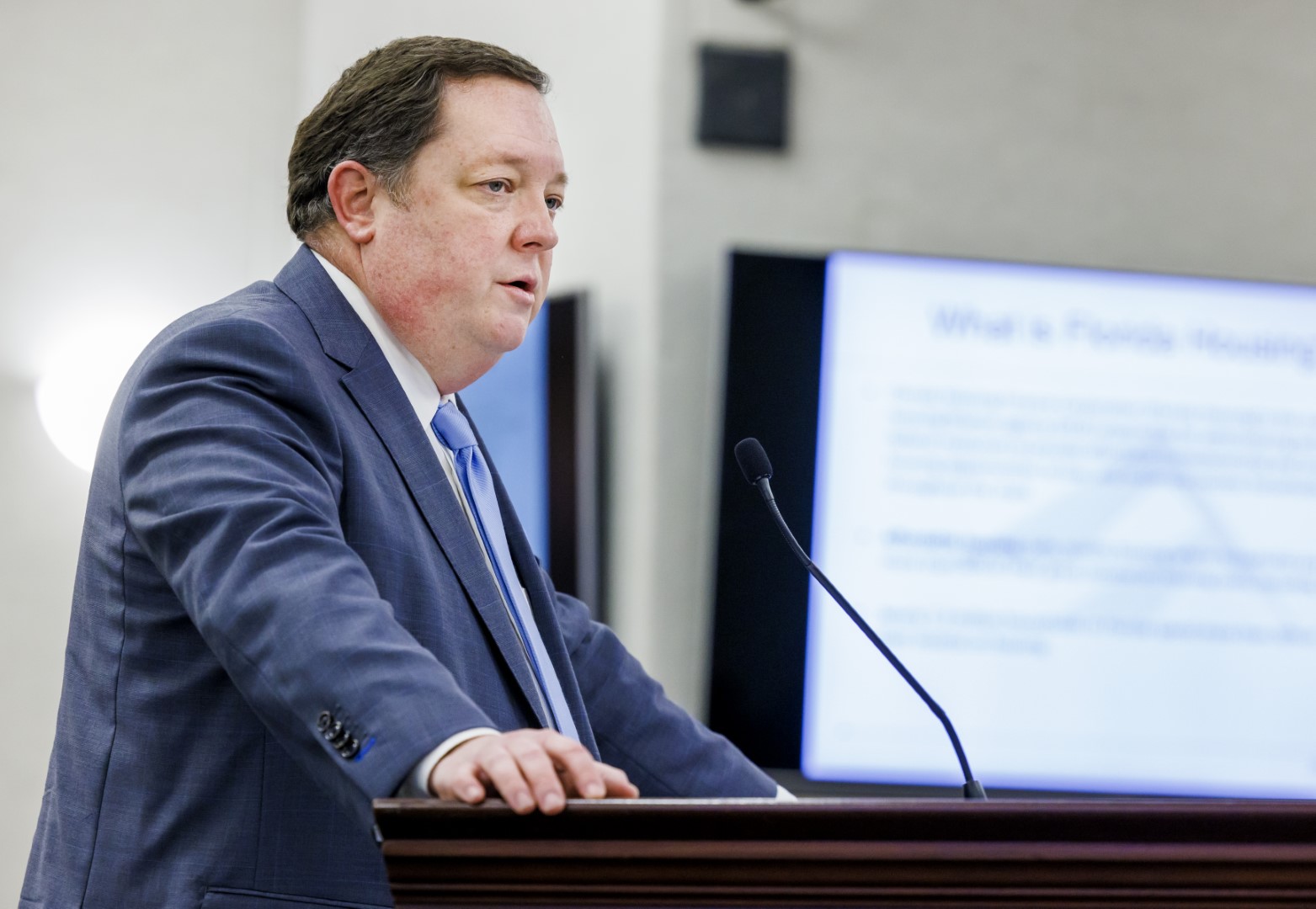 Trey Price is contemplating his next move.
Price joined FHFC as Executive Director in March 2017. Since then, as housing prices have skyrocketed in Florida, affordable housing has emerged as a key policy issue for Floridians.
Although lawmakers dropped the amount of money the state is supposed to set aside for affordable housing, the Legislature last year allocated $512 million for affordable housing initiatives, the most ever.
To ensure housing for public servants and first responders, FHFC helped the state launch the Hometown Heroes Housing Program. That program set aside $100 million to help law enforcement officers, firefighters, educators, health care professionals, and active military or veterans purchase a home in their community.
The program quickly became the organization's most popular, according to FHFC, and has so far provided 3,228 homeowners with more than $48 million in down payments and closing cost assistance.
FHFC Board Chair Mario Facella announced Price's departure in a news release, expressing the organization's sadness and gratitude.
"All of us on the Board, as well as Florida Housing staff, are extremely grateful for Trey's leadership and service to the people of Florida and wish him the best of luck in future endeavors," Facella said.
Price is already discussing his future with several firms and associations.
___
Adrienne Love is joining Stearns Weaver Miller's Tallahassee office as a shareholder, where she will lead the firm's intellectual property practice.
Love focuses her practice on patent, copyright and trademark issues, including litigation on intellectual property cases in federal courts throughout the U.S.
She's been in practice for more than 15 years, litigating trademark opposition and cancellation proceedings and appeals before the Trademark Trial and Appeal Board, as well as patent appeals and proceedings before the Patent Board of Examiners.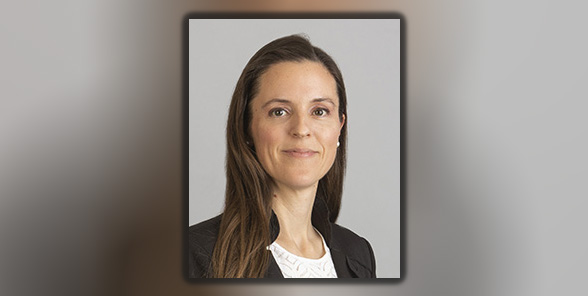 Adrienne Love brings her extensive knowledge of intellectual property law to Stearns Weaver Miller's Tallahassee office.
Love also handles domain name dispute arbitration under the Uniform Domain Name Dispute Resolution Policy, as well as issues under the Anti-cybersquatting Consumer Protection Act.
"We are excited about Adrienne taking our Intellectual Property group to the next level. We have a number of attorneys who are well-versed in IP law and related litigation, and Adrienne's experience and deep industry relationships will further strengthen the quality and range of IP services we offer our clients," Stearns Weaver Miller Managing Director Rick Schatz said.
Love praised the firm for its "marked growth over the past decade" and said she hopes to build on its "stellar reputation."
The firm brought Love on as part of its strategic approach to providing clients with a complete range of legal services. Over the past two years, the firm has added 14 new members.
—
Tallahassee Mayor John Dailey has appointed Dionte Gavin as his Director of Communications.
Gavin, who started the job Monday, most recently served as Senior Operations Director for Visit Tallahassee — the official destination marketing agency for Tallahassee and Leon County. In that role, he served as assistant to the Executive Director overseeing budget, finance, procurement, operations, administration and several other aspects of the organization.
"I am thrilled to have Dionte join my dynamic team. He brings decades of knowledge and experience in local government that will make him an immediate asset to the city. In addition to his experience, he is passionate about moving our city forward as we build a Tallahassee we can all be proud of," Dailey said.
Before Visit Tallahassee, Gavin spent nearly 18 years with the Leon County Clerk of the Circuit Court and Comptroller, working in finance and rising through the ranks to Financial Services Manager.
At the Clerk's office, he oversaw tax deed administration and accounting, special assessments, records administration, the Clerk to the Board of County Commissioners, contract management, cash receipting and customer service.
"It's an honor to join Mayor Dailey's team and serve the citizens of Tallahassee. I care deeply about our city and the issues that impact our lives. I look forward to elevating the Mayor's vision, priorities, and initiatives reflective of the vibrancy and the diversity of this beautiful All-American capital city," Gavin said.
— SITUATIONAL AWARENESS —
—@MarcACaputo: President (Joe) Biden could apply the standard that some in (Donald) Trump's orbit espouse and just automatically declassify these documents by verbal, or perhaps mental, fiat. But that has its own complications
—@JamesUthmeierFL: There are few things in life that I love more than our gas stove at home.
Tweet, tweet:
Some economic takeaways from the @FlChamber 2023 "Florida Economic Outlook & Jobs Solution Summit" today. Who are the top foreign direct investment countries to Florida? pic.twitter.com/WVnYBOUmub
— Chip LaMarca❗️ (@ChipLaMarca) January 12, 2023
Tweet, tweet:
It's great to have the Palm Beach County Legislative Delegation holding their public meeting at the @ElsForAutism Center in #Jupiter today! @Gayle_Harrell @Johnfsnyder @TinaPolsky @loriberman @RepSkidmore @BobbyPowellJr @RepMikeCaruso @roth4florida #FlaPol pic.twitter.com/bOUiAuV4RJ
— Tim Stapleton (@TimStapletonFL) January 12, 2023
—@JoshCeb: I love this quote from a member of the public from the current City of Miami Commission meeting: "It's an agenda, but I call it a menu. Cuz everybody eatin' but us."
—@CesarFernandez: Gmail should have a feature that notifies senders of how good the recipient is at replying to emails. "The recipient of your email is typically slow to respond. Don't take it personally."
— DAYS UNTIL —
'Mayor of Kingstown' premieres on Paramount+ — 2; Ashley Children's Gasparilla Parade — 8; last day to ride Splash Mountain before remodeling — 9; The James Madison Institute's Annual Dinner — 12; 2023 FAC Access 67 Broadband Summit — Florida Association of Counties begins — 13; state Senators have a 5 p.m. deadline for submitting requests for drafts of general bills and joint resolutions, including requests for companion bills — 13; Seminole Hard Rock Gasparilla Pirate Fest — 15; Bruce Springsteen launches 2023 tour in Tampa — 19; 'Ant Man and the Wasp: Quantumania' premieres — 35; 2023 Florida Chamber Legislative Fly-In — 39; 'Snowfall' final season premieres on FX — 40; city of Tampa Municipal Election early voting begins — 45; DeSantis' 'The Courage to Be Free: Florida's Blueprint for America's Revival' released — 46; 'The Mandalorian' returns — 47; 'Creed III' premieres — 49; The Oscars — 50; Tampa Municipal Election — 53; Florida TaxWatch's State of the Taxpayer Dinner — 54; 2023 Legislative Session convenes — 53; World Baseball Classic finals begin in Miami — 65; 'John Wick: Chapter 4′ premieres — 70; Tron Lightcycle / Run debuts in Walt Disney World — 81; Taylor Swift 'Eras' Tour in Tampa — 92; final performance of 'Phantom of the Opera' on Broadway — 93; American Association of Political Consultants Pollies '23 conference begins — 95; 2023 Session Sine Die — 112; 'Guardians of the Galaxy Vol. 3' premieres — 112; Florida Chamber 2023 Leadership Conference on Safety, Health & Sustainability — 117; Florida TaxWatch's Spring Meeting — 125; 'Fast X' premieres — 126; Florida Chamber 2023 Florida Prosperity & Economic Opportunity Solution Summit — 132; 'Spider-Man: Across the Spider-Verse' premieres — 140; Florida Chamber 2023 Florida Learners to Earners Workforce Solution Summit — 165; 'Indiana Jones and the Dial of Destiny' premieres — 168; 'Mission Impossible: Dead Reckoning — Part One' premieres — 182; Florida Chamber 37th Annual Environmental Permitting Summer School — 186; Christopher Nolan's 'Oppenheimer' premieres — 189; 'Captain Marvel 2′ premieres — 196; 2023 Florida Chamber Annual Meeting & Future of Florida Forum — 283; 'Dune: Part Two' premieres — 294; 'Spider-Man: Across the Spider-Verse' Part 2 premieres — 441; 'Kingdom of the Planet of the Apes' premieres — 497; Opening Ceremony of the 2024 Olympic Games — 560; 'Thunderbolts' premieres — 560; 'Blade' reboot premieres — 602; 'Deadpool 3' premieres — 665; 'Fantastic Four' reboot premieres — 743; 'Avengers: The Kang Dynasty' premieres — 840. 'Avengers: Secret Wars' premieres — 1,029.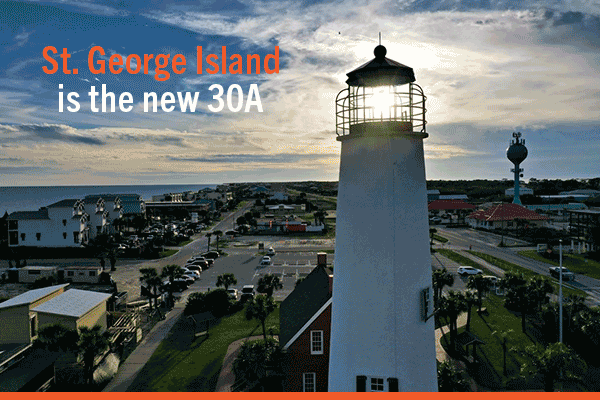 — TOP STORY —
"Florida leaders give even more love to family trusts of the superrich" via Jeffrey Schweers of the Orlando Sentinel — New trust laws enacted over the past three years friendly to the heirs of the Walmart fortune and other families will make the state even more accommodating to the uber-rich looking to hide wealth and avoid taxes for generations to come.
Such trusts are crucial to keeping trillions of dollars out of the federal treasury, enough to pay down a big chunk of the national debt or spend on education, social services or other government programs.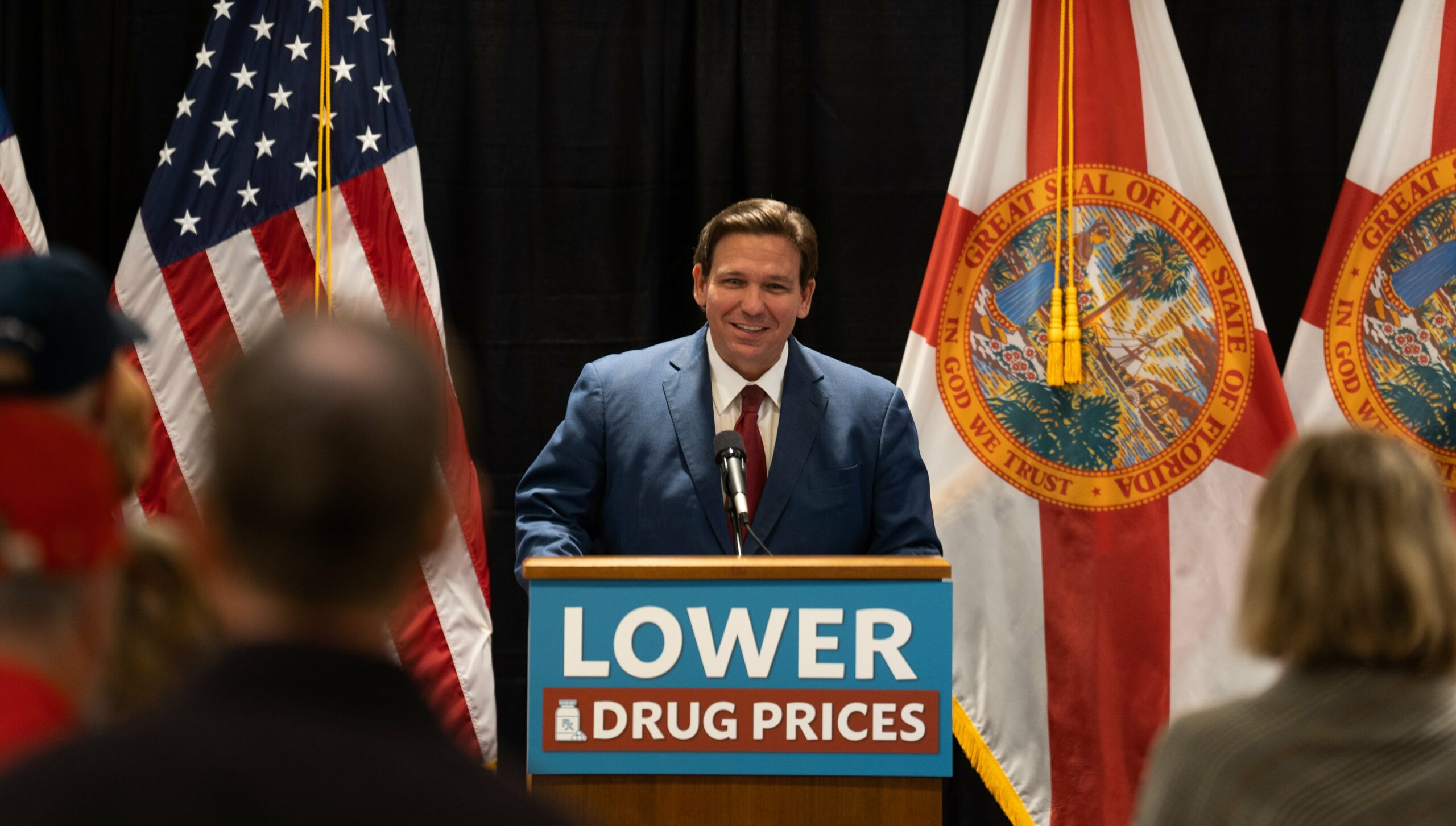 Did Ron DeSantis help get a legislative win for billionaires to safeguard their money in Florida?
The three new laws give Florida a more competitive edge in the trust and estate management business, and protect the personal information of wealthy families, bill sponsors said.
They also make it harder to scrutinize the activities of family trusts to know how much property and money are being transferred, a lack of transparency that can hide assets.
The money at stake is astronomical.
The largest transfer of intergenerational wealth is about to occur over the next few decades, with an estimated $30 trillion to $68 trillion to be handed down, said Juan C. Antunez, a real estate and trust lawyer in Miami. With a maximum 40% tax on inherited wealth over $12.9 million, there is a potential loss of as much as $27 trillion in federal tax revenue.
The pattern was repeated in the months leading up to the 2022 Legislative Session when lawmakers filed two more bills — one closing a public records loophole in court proceedings involving the internal affairs of family trust companies and another that extends the life of trusts to 1,000 years.
—"After taking money from Walmart heirs, Ron DeSantis and the Legislature helped billionaires hide their family fortunes" via Jason Garcia of Seeking Rents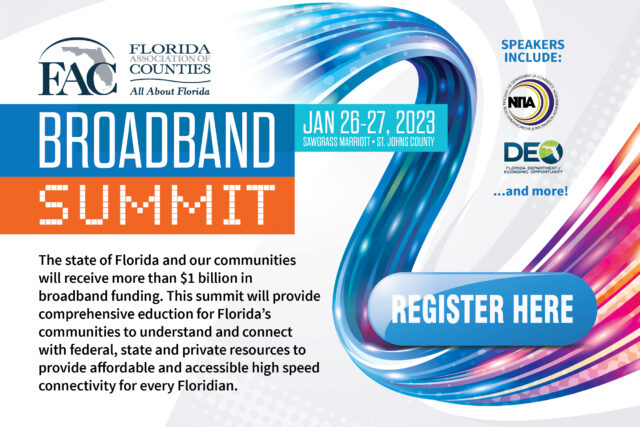 — DESANTISY LAND —
"DeSantis fields growing criticism from fellow 2024 Republicans" via Max Greenwood of The Hill — In recent days, DeSantis has found himself on the receiving end of criticism from fellow GOP heavy hitters, like South Dakota Gov. Kristi Noem and New Hampshire Gov. Chris Sununu. He's also rankled Trump, who's running for the White House once again and sees DeSantis as perhaps his biggest obstacle to securing the GOP nod. DeSantis hasn't yet decided on a presidential bid and is still likely months away from making any kind of announcement about his intentions. But the recent criticism underscores the extent to which the Florida Governor's profile has risen and foreshadows a potentially bitter 2024 Primary season for the party.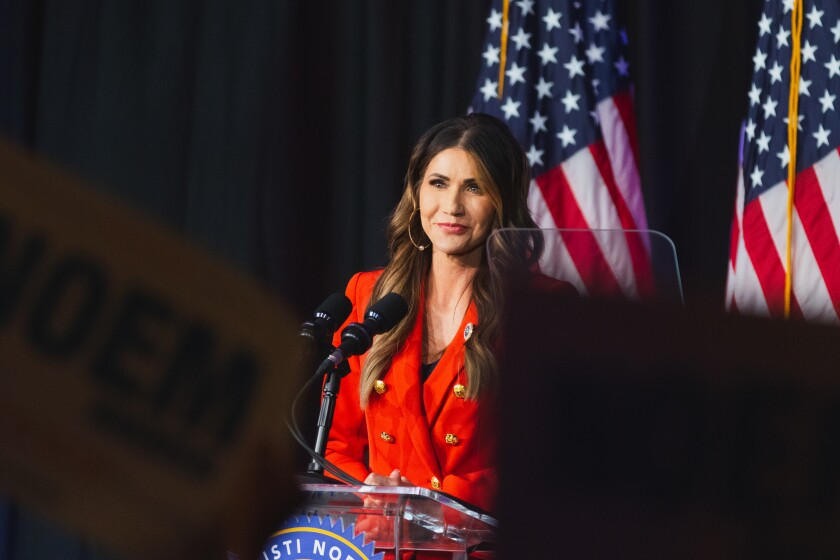 Kristi Noem has knives out for Ron DeSantis 2024.
"DeSantis tested on immigration as he weighs 2024 candidacy" via The Associated Press — DeSantis sent dozens of immigrants from Texas to an island off the Massachusetts coast last year in a high-profile effort to highlight illegal immigration on the eve of the Midterm Elections. But as thousands of Cuban migrants flocked to his own state's shores in recent weeks, he has adopted a more cautious approach. DeSantis activated the National Guard late last week. But related deployments of soldiers, boat patrols, and military planes were slow to materialize. Some residents expressed frustration about the persistent influx of migrants as they recently inspected two large rafts abandoned in a Florida Keys community park.
"DeSantis warns China could build Florida 'resort,' buy subdivisions" via A.G. Gancarski of Florida Politics — DeSantis raised the specter of China making aggressive buys of land in Florida, suggesting that unless restrictions are imposed, "hostile" Beijing could make concerning inroads in buying Florida properties. "Just imagine, not that they would sell it here in The Villages, but just imagine that the (Chinese Communist Party) had a company buying subdivisions in the Villages. Would you want that to be happening? Of course not." DeSantis also raised the prospect of Chinese interests buying other properties in Florida, as he has before, but he added a new potential wrinkle for consideration. "You don't want them buying farmland, controlling our food supply. You don't want them near military bases. But do you want them building a resort in Florida either? I don't."
"DeSantis doubles down on defense of gas stoves" via A.G. Gancarski of Florida Politics — DeSantis is reheating his attacks on a proposed federal ban on gas stoves, even as momentum toward that has cooled off. "When we say don't tread on Florida or let us alone, we mean that, including on your gas stoves! You're not taking our gas stoves away from us. That's your choice! I know many people who cook a lot who do not want to part with their gas stoves," said DeSantis. "We're going to stand up for that. You know, they float this to try to do, and they want to do it, let's just be honest. And then you start to see the narrative kick into gear. CNN segments saying it's causing asthma in kids, and all this other stuff. And then they start propagating the narrative, but then they got blowback, so they've kind of had to retreat from that," DeSantis added.
"Focus groups: Florida swing voters confused by 'woke'" via Ben Montgomery of Axios — Some Florida swing voters are confused about what DeSantis means when he uses the adjective "woke," according to two Axios Engagious/Schlesinger focus groups. "It's an extreme of some kind?" guessed Katie, 42, an unemployed registered Republican in Bradenton. "I'm sorry, I don't know what woke means," said Rosario, 37, a registered Democrat in St. Cloud. "When Gov. DeSantis declares, 'Florida is where woke goes to die,' many of these swing voters have no clue what ideology he's trying to bury," said Rich Thau, president of Engagious. When the groups were shown a clip from DeSantis' inauguration speech in which he vowed never to "surrender to the woke mob," few swing voters felt the same way.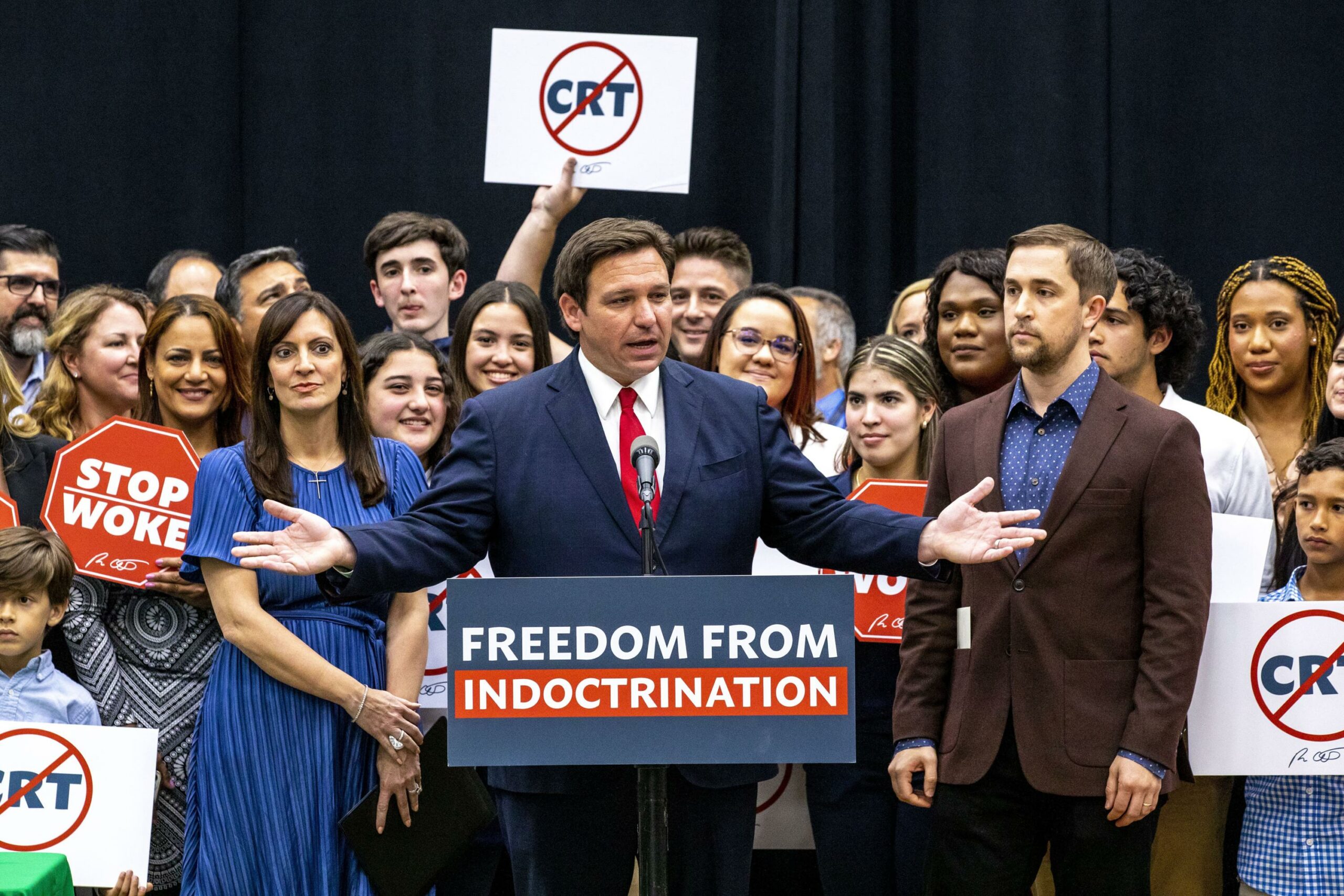 Define 'woke.' Image via AP.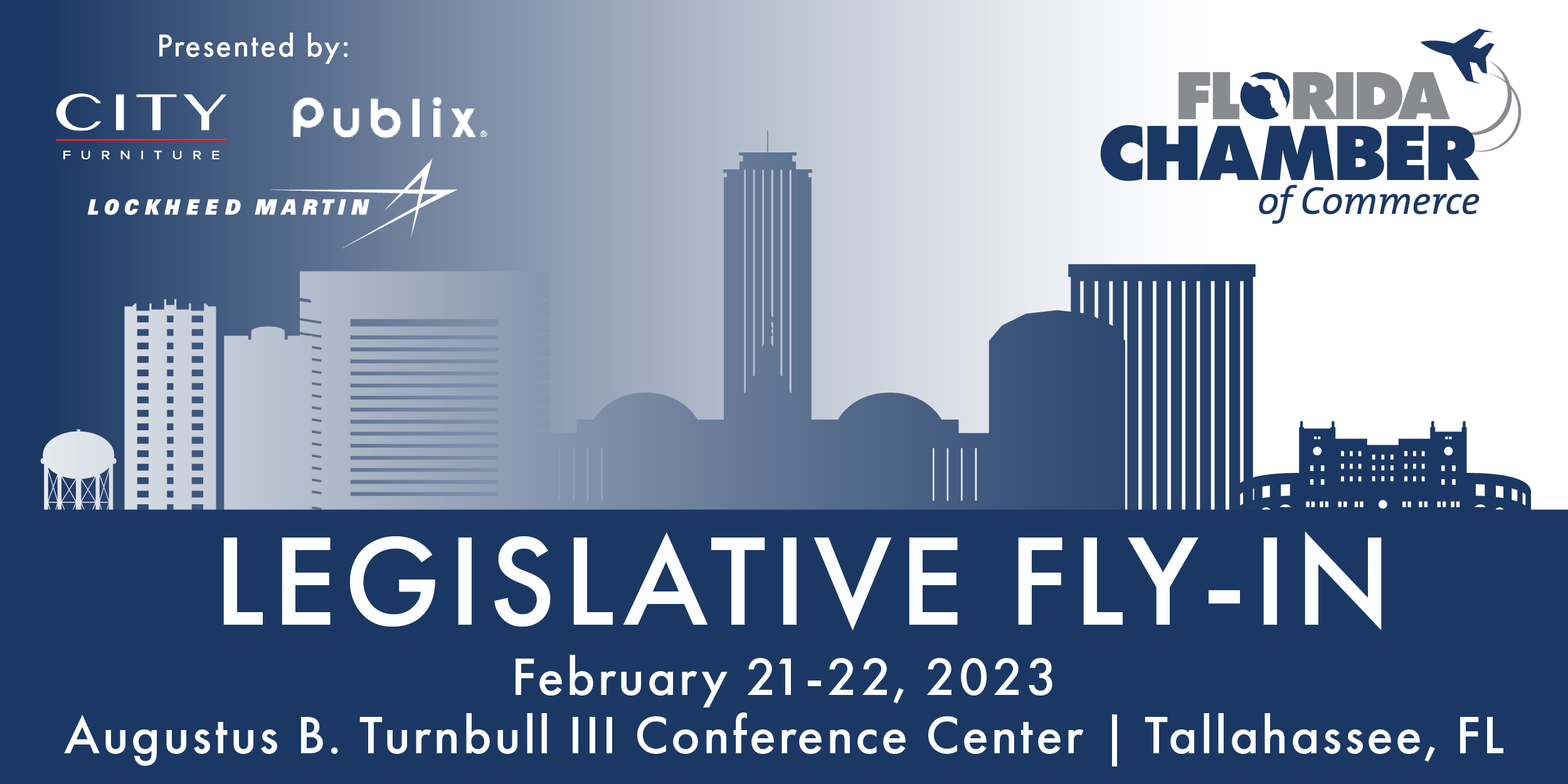 — LEGISLATIVE —
"Legislative fight over pharmacy benefit managers ahead; Gov DeSantis joins the ring" via Christine Jordan Sexton of Florida Politics — The legislative package will include proposals to prohibit PBMs from mandating consumers use mail-in pharmacies. It also bans PBMs from using a "narrow network" of pharmacies that only includes ones affiliated with PBMs. The state will also require drug manufacturers to report and "justify" price increases to the state. "We are going to do the most comprehensive transparency legislation in regard to prescription drugs," DeSantis said during a news conference held in the retirement enclave The Villages. "We are going to protect consumers." Helen Sairany, executive vice president and CEO of the Florida Pharmacy Association and member of EMPOWER Patients, commended DeSantis. There has been a push to crack down on PBMs for several years in the Legislature, one that the administration had previously stayed away from.
"Lori Berman seeks to stop questions about student-athletes' periods" via Anne Geggis of Florida Politics — Sen. Berman is pledging to act so that female student-athletes at the state's public schools would no longer be asked about their menstrual histories when they register to play. Female students are asked on their annual physical form to report when they got their first and last period, along with their cycles' frequency. The optional questions have been asked for decades, but recently athletes' answers on the annual physical health report have migrated to a digital platform that is kept by a third party in some school districts. That prompted parents and doctors to question whether that's a threat to privacy, particularly since the Supreme Court overturned a landmark ruling that allowed abortions up to 24 weeks of pregnancy.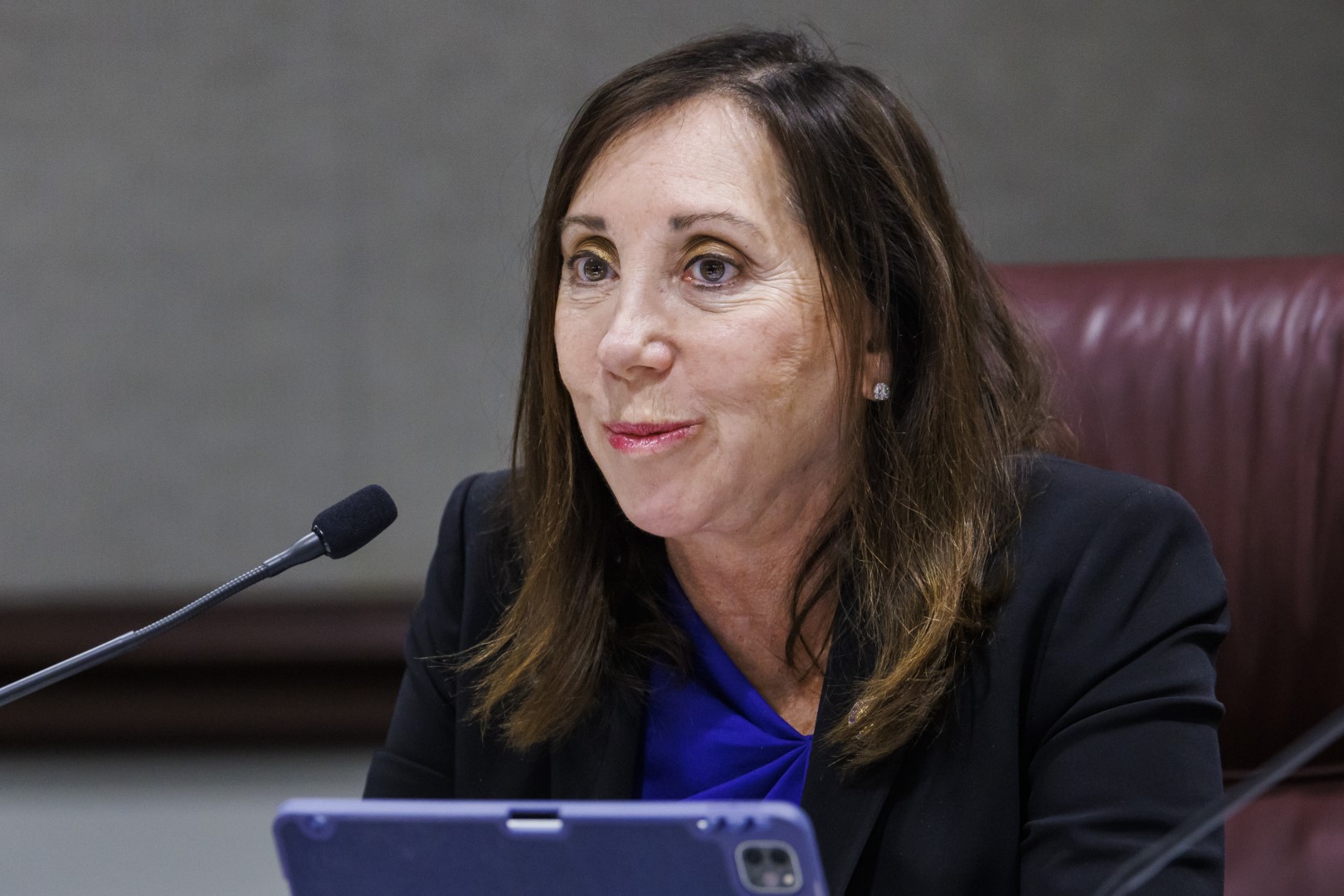 Lori Berman wants schools to stop asking about female athletes' periods.
"Miami-Dade Public Defender asks lawmakers for funding bump as office bleeds lawyers fleeing high rent" via Jesse Scheckner of Florida Politics — Rent prices are so high in Miami-Dade that many lawyers on county salaries are leaving town or going into private practice, according to Public Defender Carlos Martinez, who implored state lawmakers to bring home more money for raises. At a public hearing Thursday of the Miami-Dade legislative delegation downtown, Martinez thanked the lawmakers present who helped see through a budget line last year increasing pay for prosecutors and public defenders by up to $10,000. That "tremendous" move slowed the bleeding by helping the roughly 200 lawyers in his office afford to live in Miami-Dade, he said. But retention is still a problem, Martinez said, pointing to a loss last year of about a fifth of his legal team.
Delegation meetings:
8:30 a.m. — Martin County delegation meets at the Indian River State College Chastain Campus, Wolf Technology Center, 2400 SE Salerno Road, Stuart.
10 a.m. — Broward County delegation meets at the Broward MPO, 100 West Cypress Creek Road, 6th Floor, Suite 650, Fort Lauderdale.
10 a.m. — Dixie County delegation meets at 214 NE Hwy 351, Cross City.
1 p.m. — Lafayette County delegation meets at 120 W. Main Street, Mayo.
1:30 p.m. — Pasco County delegation meets at the Pasco-Hernando County Instructional Performing Arts Center, 8657 Old Pasco Rd., Wesley Chapel.
1:30 p.m. — Polk County delegation meets at the Polk State College Center for Public Safety, 1251 Jim Keene Boulevard, Winter Haven.
2 p.m. — St. Lucie County delegation meets at the Indian River State College, Pruitt Campus STEM Center, 500 NW California Blvd., Building S, Port St Lucie.
3:30 p.m. — Suwannee County delegation meets at 218 Parshley St. SW, Live Oak.
5:30 p.m. — Hamilton County delegation meets at 207 NE 1st Street, Jasper.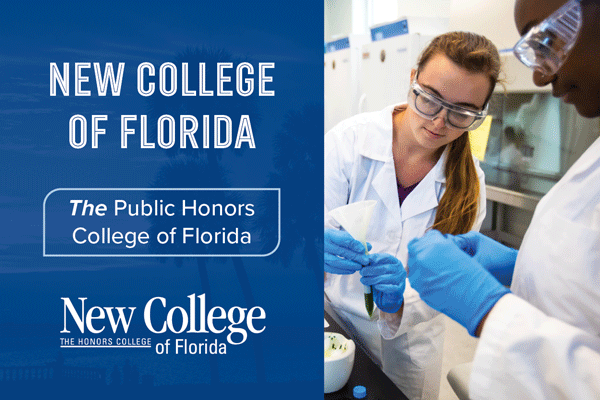 — STATEWIDE —
"Broward Democratic Party Chair Rick Hoye announces run for Florida Democratic Party Chair" via Anthony Man of the South Florida Sun-Sentinel — Hoye, Chair of the Broward Democratic Party, said Wednesday he's running for Chair of the Florida Democratic Party, which is looking for new leadership after disastrous 2022 Midterm Elections. "I feel that I am uniquely qualified to move our party forward after the disappointing losses that Florida Democrats have incurred since President (Barack) Obama won the state twice," Hoye said in a written statement. Key to reversing the party's downward spiral, Hoye said, is a focus on electing Democrats at the local level. "I believe that the Democrats' long-term success begins with building a bench to strengthen our party." Democrats in Florida have huge problems. They hold no statewide elected offices.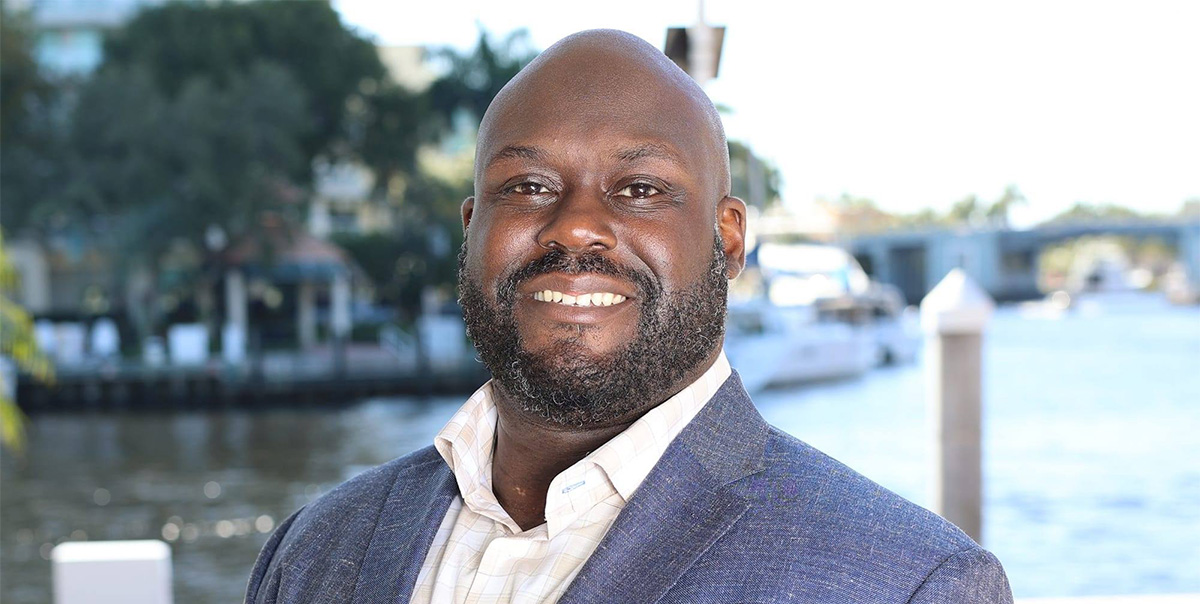 Rick Hoye is jumping into the ring for FDP Chair.
"Florida Commission urges sweeping mental health reforms" via Sam Ogozalek of the Tampa Bay Times — A state Commission is urging Florida to enact sweeping reforms to its patchwork system of mental health care. The recommendations come from the Commission on Mental Health and Substance Abuse, which was created in 2021 after the Parkland grand jury called Florida's mental health system "a mess." The group must submit a final report to DeSantis and state legislative leaders by Sept. 1. The initial report blasts Florida's system as being complex and inequitable. "Deinstitutionalization has resulted in a fragmented continuum of care that has failed to adequately integrate services, providers and systems," the 35-page report says, "leaving enormous gaps in treatment and disparities in access."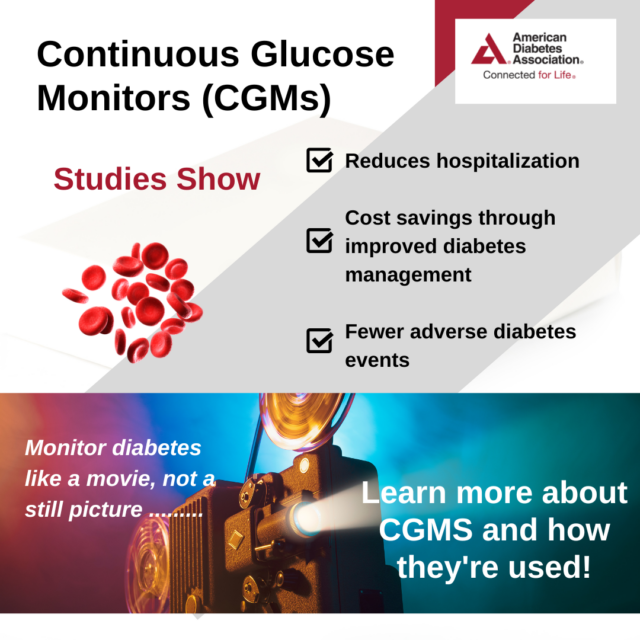 — D.C. MATTERS —
"Merrick Garland appoints special counsel to investigate Joe Biden docs" via The Associated Press — Garland appointed a special counsel to investigate the presence of documents with classified markings found at Biden's home in Wilmington, Delaware, and at an office in Washington. The announcement followed Biden's acknowledgment Thursday morning that a document with classified markings from his time as vice president was found in his personal library, along with other classified documents found in his garage. Garland said Biden's lawyers informed the Justice Department Thursday morning of the discovery of a classified document at Biden's home, after FBI agents first retrieved other documents from the garage in December.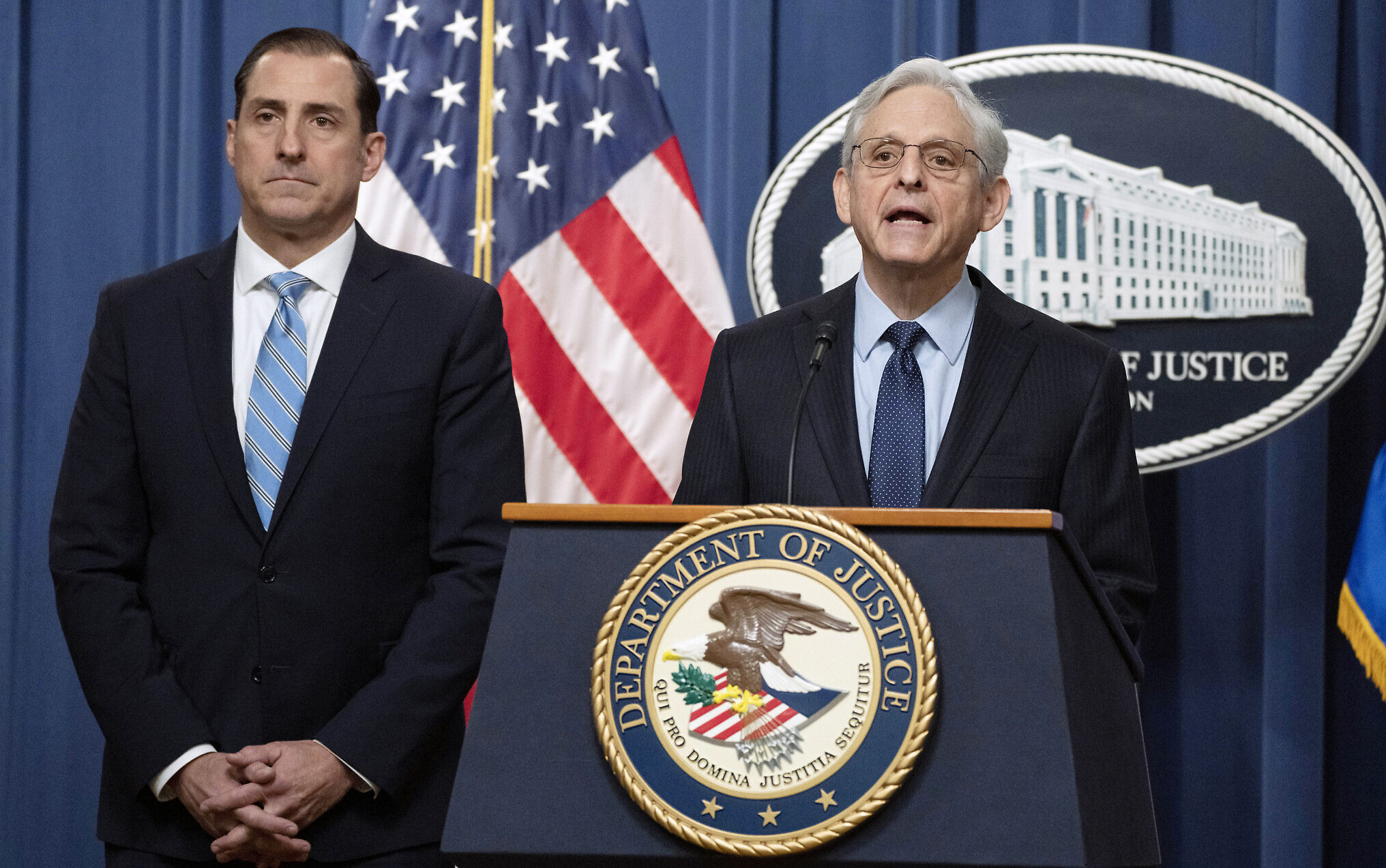 Merrick Garland shows no one is above the law. Image via AP.
"Biden administration's big manufacturing push could transform global trade" via Yuka Hayashi of The Wall Street Journal — In just over a year, the U.S. has passed three huge budget measures aimed at transforming its domestic economy — by rebuilding infrastructure, accelerating a clean-energy transition, and boosting manufacturing in semiconductors and the automotive industry. If U.S. policymakers use this opportunity to promote domestic industries at the expense of foreign competitors, other governments are likely to respond with their own protectionist policies. But, these same experts say, if instead the U.S. is more welcoming to products from friendly nations, and works with them to achieve what some call "friend shoring" — shifting production of critical materials to friendly nations, away from adversaries including China and Russia — the countries could continue to enjoy the benefits of trade while strengthening their supply chains, these people say.
"Maxwell Alejandro Frost devotes first speech to defending abortion rights" via Jacob Ogles of Florida Politics — The youngest member of Congress has now given his first speech on the House floor. U.S. Rep. Frost spoke against a resolution (HCR 3) condemning attacks on pro-life facilities. The Orlando Democrat said he could not support the legislation when it ignored the many attacks on abortion providers. "What's really shameful is the fact that my Democratic colleagues and I are willing to both say we condemn all violence and also put it on paper, but with my colleagues on the other side of the aisle, all we hear is talk," the 25-year-old said on the floor.
"Frederica Wilson shares pain of carrying stillborn pre-Roe: 'We can't go back'" via Kyle Melnick and Mariana Alfaro of The Washington Post — As U.S. Rep. Wilson heard colleagues share personal experiences during abortion debates over her long career, the 80-year-old said, she considered telling her own story. But she said she didn't want to relive her most painful incident. While House members debated abortion-related legislation Wednesday, Wilson opened up on the floor, saying that over five decades earlier, she'd "almost died" during a pregnancy that ended in stillbirth. In a speech that lasted just over five minutes, Wilson said her baby was pronounced dead seven months into her pregnancy in the late 1960s. Because her pregnancy predated the Roe v. Wade decision that legalized abortion nationwide, Wilson said, doctors were prohibited from inducing labor.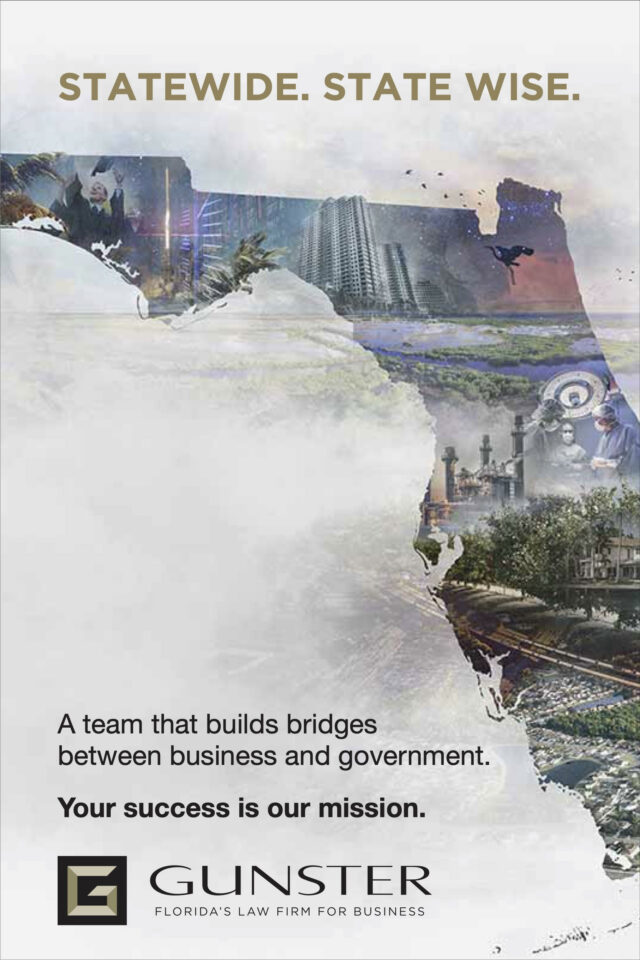 — EPILOGUE TRUMP —
"Donald Trump prepares to open next phase of 2024 campaign in South Carolina" via Alex Isenstadt of POLITICO — Trump is slated to make an appearance in late January in Columbia, South Carolina It will not be a rally, his advisers said, but will be a more "intimate" event where he will roll out his leadership operation in a state which hosts a key early Republican Primary contest. Trump's advisers are casting the plans as part of a gradual build-out of the former President's campaign. Senior Trump advisers Brian Jack, Chris LaCivita and Susie Wiles pushed back on the idea that Trump had so far run a low-energy effort, pointing to his opening of a campaign headquarters in West Palm Beach, his activity in key Primary states over the course of the 2022 Midterm Election and the initial build-out of senior staff.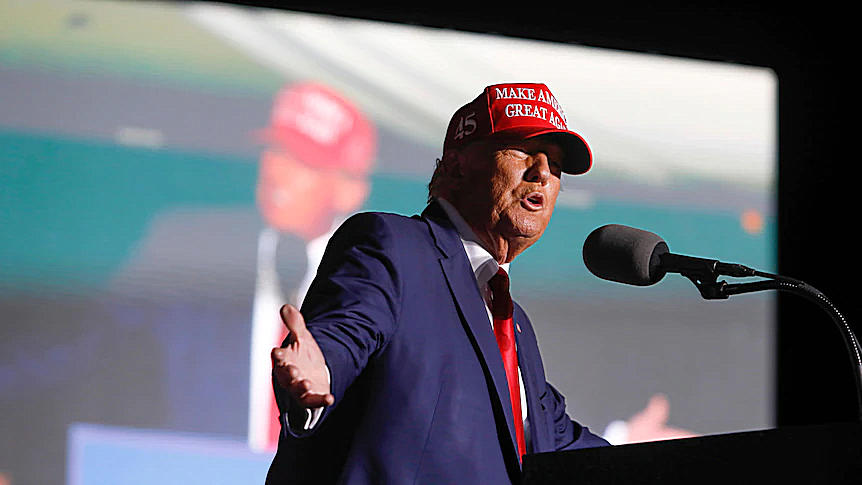 Coming to a swing state near you.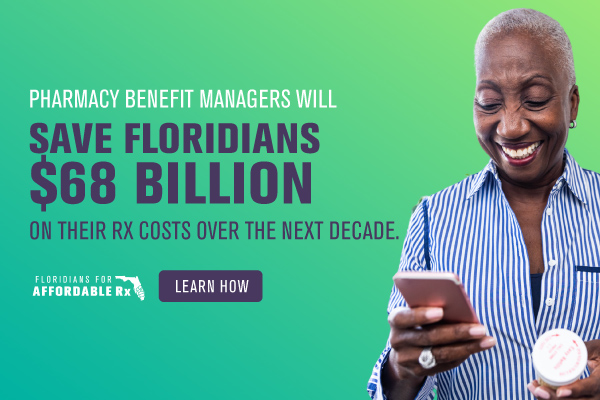 — LOCAL: S. FL —
"Group of migrants arrives on Virginia Key near Key Biscayne, according to Miami police" via David Goodhue and Omar Rodriguez Ortiz — A migrant group of more than 20 people made landfall Thursday afternoon on Virginia Key, a barrier island off Miami that leads to Key Biscayne. Their nationalities were not immediately known. Initial reports indicate 25 people arrived on the island around 2:40 p.m., according to Officer Michael Vega, a Miami police spokesperson. Adam Hoffner, a division chief with U.S. Customs and Border Protection's Miami operations, said agents were investigating the landing. Petty Officer Nicole Groll, a U.S. Coast Guard spokesperson, said the vessel appears to be a sailboat. Some people remained on board; others jumped in the water.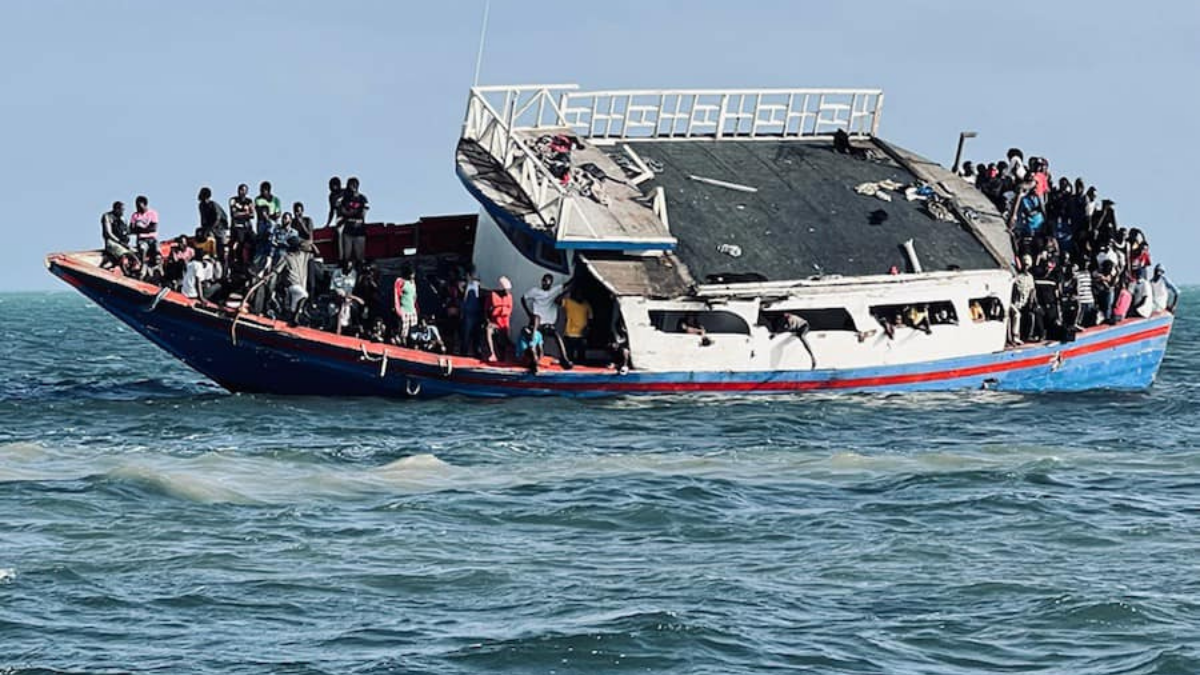 Another wave of migrants hit the beaches near Key Biscayne. Image via Florida Fish & Wildlife Conservation.
"Obamacare is everywhere in the unlikeliest of places: Miami" via Patricia Mazzei of The New York Times — Lídice Hernández opened an insurance agency last year on a busy street, affixing to the storefront a logo that has become deeply familiar in South Florida: a white sun rising over the red stripes of the American flag, all encased in a big, blue O. "Obamacare," it read underneath. Similar displays are common along some of Miami's main thoroughfares, almost 13 years after President Barack Obama's signature health policy, the Affordable Care Act, became law. Everywhere you look, especially during the open enrollment period that runs from November to January: Obamacare, Obamacare, Obamacare. "If we don't use it," Hernández explained of the moniker, "people don't know that we sell it." And in Miami, people really want it.
"Economic trends point to Miami commercial real estate skid, Moody's economist says" via Rebecca San Juan of the Miami Herald — Much of South Florida's commercial real estate market is headed for a slowdown that's expected to thwart certain property deals in the broad sector. In particular, retail, restaurant and hotel operators and owners are facing challenges, said economist Jeffrey Havsy. Havsy presented his commercial real estate forecast at the Miami-Dade/Monroe District chapter of the Florida Certified Commercial Investment Member's 2023 Commercial Real Estate Conference on Wednesday in Miami. Business owners and managers should expect higher operating costs due to a potential looming recession, increasing interest rates and Florida's continuing trend of property insurers exiting the state.
"Study shows more homeless deaths in Broward than Miami-Dade as rates spike in both counties" via Noreen Marcus of the Florida Bulldog — Numbers show that homelessness, which shortens lives everywhere, is twice as lethal in Broward as in Miami-Dade. The comparative data points come from a study of homeless deaths in 2016 through 2020 that The Guardian newspaper reported last year, as well as from the study's author. "The average person experiencing homelessness in Broward County in 2020 had a mortality rate nearly four times higher than in 2010," Matt Fowle told Florida Bulldog last week. Now a postdoctoral fellow at the University of Pennsylvania, he researched homeless deaths in 20 widespread U.S. localities when he was a Ph.D. candidate at the University of Washington.
"Ninoska Pérez Castellón latest host to leave Miami's Radio Mambí after Univision finalizes sale" via Sonia Osorio of the Miami Herald — Pérez Castellón, a longtime voice of Cuban exiles in Miami, resigned from Radio Mambí this week after the owners of the conservative Spanish-language talk-radio station finalized a deal to sell to a new media group led by Democratic operatives. Pérez Castellón announced her resignation Tuesday minutes before the end of her program "Ninoska en Mambí," ending a 26-year run on air. Listeners reacted with sadness, but the decision — coming after TelevisaUnivision closed on a deal to sell more than a dozen Spanish-language stations around the country to startup Latino Media Network — was also applauded by some Miami politicians and personalities who described her as "brave."
"Power struggle between politicians, activists boils over at heated Pinecrest meeting" via Tess Riski of the Miami Herald — Tensions in the tony village of Pinecrest boiled over at a Tuesday night meeting where the Mayor considered suing critics for slander and asked police to escort out the leading advocate of a push to strip the Village Council of its power to change certain rules around development. "You're telling us the sky is red," Mayor Joe Corradino said. "That's absolutely ridiculous, but that's the way this whole thing has gone forever." Much of the frustration from Corradino and the Village Council was directed at Concerned Citizens of Pinecrest, a neighborhood group that, through a petition, has triggered an upcoming voter referendum that would transfer the power over zoning code changes from elected officials to voters.
"Surfside considers crackdown on homeless, including a ban on soap at public showers" via Aaron Leibowitz of the Miami Herald — Surfside officials are considering new legislation in an apparent attempt to crack down on homeless people in the small beachfront town, including bans on "aggressive" panhandling, sleeping overnight in public places and using soap or shampoo at public showers. The five-member town Commission voted unanimously Tuesday to have the town's attorney draft an ordinance that follows the direction of Mayor Shlomo Danzinger, who issued a memo outlining a series of proposed changes to ensure a "safe, orderly and sanitary environment on pedestrian and public places." Danzinger's proposals are not yet law, and it's not clear how violators would be punished.
"Stuart Commissioner: City should work toward high-income housing instead of affordable units" via Lina Ruiz of Treasure Coast Newspapers — New housing here should aim to attract higher-income residents rather than cater to lower-income neighborhoods, according to one City Commissioner. Commissioner Christopher Collins pressed that point amid a recent discussion of affordable housing. The Commission was discussing certain development codes, land uses broken down by acreage, the cost of an affordable-housing study and Collins' own presentation about density and parking. "We need housing — and this is what's going to get me in trouble — that appeals to individuals with a higher median income," Collins said during his Jan. 5 presentation. "Like I said, I believe we're low-end heavy right now (in taxable value)."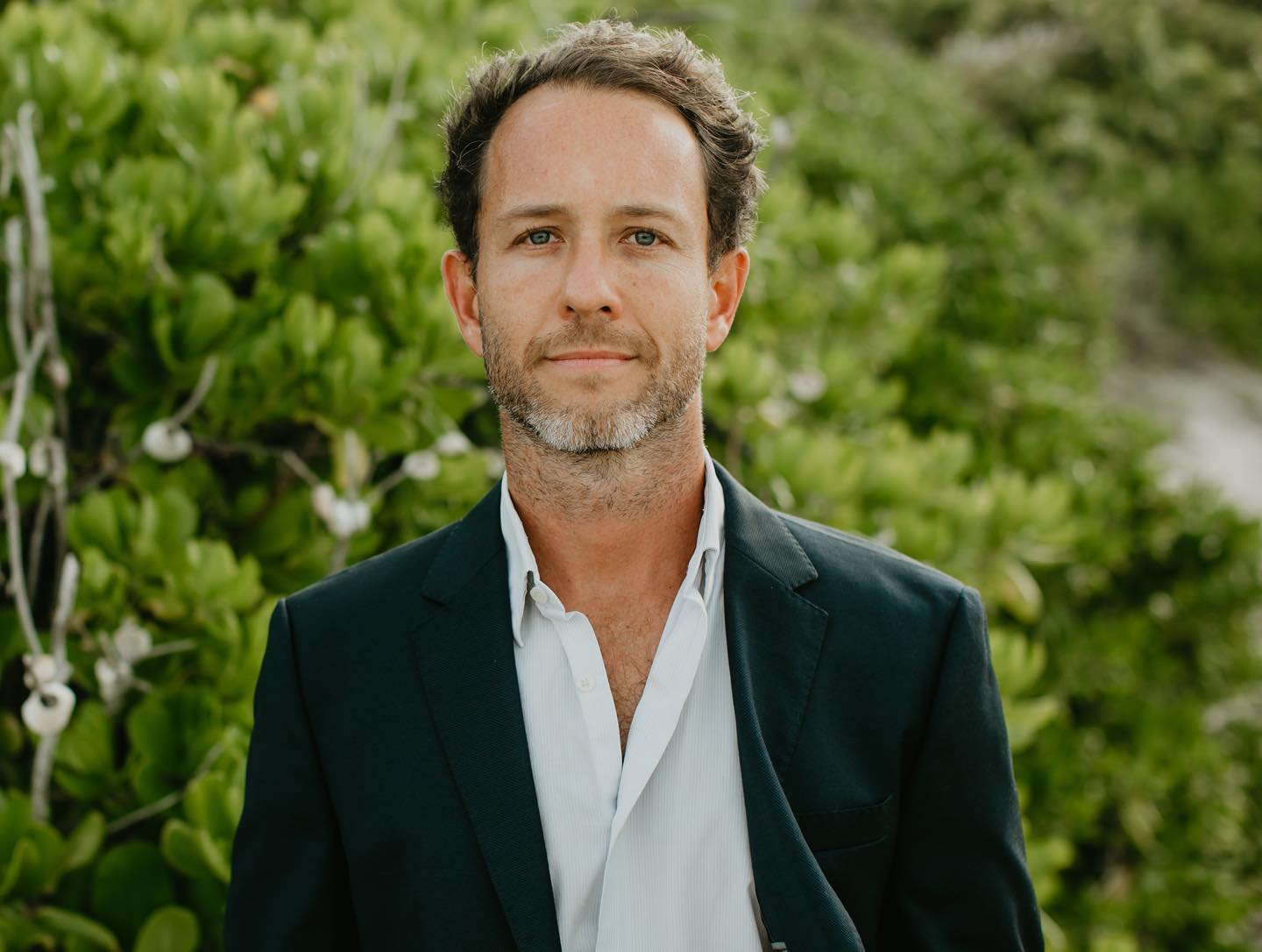 Christopher Collins says affordable housing should take a lower priority.
"Why Riviera Beach's former Police Chief is suing the city and its City Manager" via Wayne Washington of the Palm Beach Post — Former Riviera Beach Police Chief Nathan Osgood has filed suit against the city, claiming that it is refusing to provide phone call and text message records that would "exonerate" him for actions he took in a high-profile case that led to his resignation in April. Osgood's suit, filed in Palm Beach County Circuit Court on Dec. 13, alleges multiple violations of the state's public records act and revives discussion of the arrest and prompt, Osgood-ordered release of City Council member Douglas Lawson. The Council member had been arrested in August 2021 after a security guard saw a video of a dispute between Lawson and his then-fiancée, Jade Calloway, and called the police.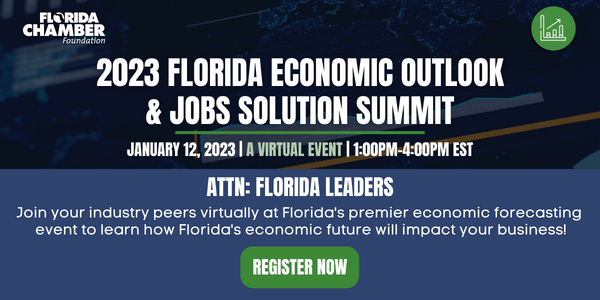 — LOCAL: C. FL —
"Downtown Orlando condo war rages over fees, rentals" via Trevor Fraser of the Orlando Sentinel — A battle between residents of a high-end condominium in downtown Orlando and the building's governing board has spilled onto the internet and into the courts. Residents of The Jackson in South Eola allege that two brothers elected to the board of the condo association four years ago delayed subsequent elections and abused their power to turn the building into their own income generator, using units as Airbnb rooms in violation of city codes and raising fees. One of the brothers, Nabeel Ansari, says in a letter reportedly sent to residents and in a defamation lawsuit against one resident that all of their actions have been in the interest of increasing property values and improving the building.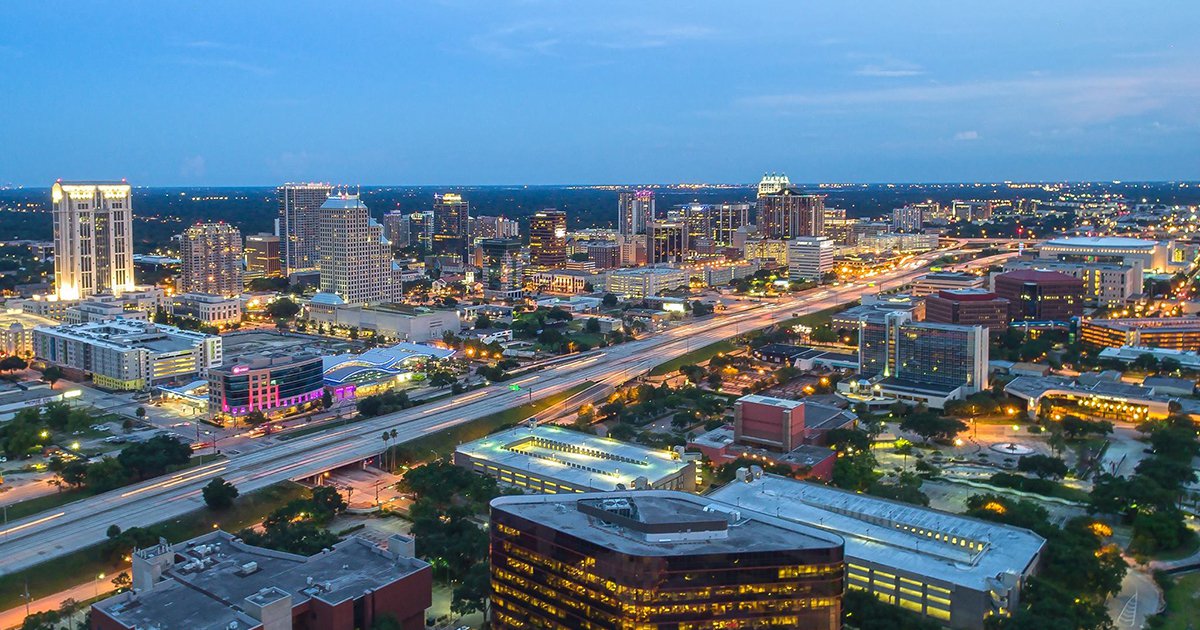 Orlando's condo wars are heating up downtown.
"Osceola County to open cold weather shelter in St. Cloud Saturday evening" via Natalia Jaramillo of the Orlando Sentinel — Osceola County will open a cold weather shelter Saturday evening at First United Methodist Church in St. Cloud, ahead of the weekend drop in temperatures. The shelter at 1000 Ohio Ave., St. Cloud, will open at 8 p.m. on Saturday as temperatures are expected to plummet late Friday, with temperatures reaching the upper 30s to lower 40s across the Central Florida region, according to the National Weather Service. Northwest to north winds are expected to produce wind chills in the low to mid-30s through early Saturday as temperatures remain cold into Sunday morning and produce a chance for frost, NWS forecasts.
"Volusia School Board contributes $2M to expand broadband access in county" via Danielle Johnson of The Daytona Beach News-Journal — The Volusia County School Board has agreed to contribute $2 million toward the county's contract with Spectrum to expand broadband infrastructure across the region's unserved and underserved areas, which will support engagement in remote learning through computer-based instruction. The agreement totals more than $17.6 million, with Volusia County contributing nearly $4.6 million and Spectrum responsible for the remaining $13 million that will bring high-speed internet access to local homes. "As more and more we become dependent on broadband access for educational purposes, the more necessary it becomes to ensure that all of our students, regardless of where they live, have equal access to fast broadband availability," Board member Carl Persis said Wednesday morning.
"Bob Weis, former Imagineering chief, takes position with Gensler firm" via Dewayne Bevil of the Orlando Sentinel — Weis, former president of Walt Disney Imagineering, has accepted a position with Gensler, a California-based architecture and design firm. Weis retired as global ambassador for Imagineering at the end of 2022. In a podcast produced by D23, Disney's official fan club, he said he was leaving the company — but not retiring overall. "I'm retiring from Disney. … But don't plan to see me on a golf course or trout fishing. I can't imagine myself not working and not doing interesting things all the time," he said during the podcast. "I've got some great things going on with the company still."
"Crash on launchpad, orbital failure mark bad week for small rocket companies" via Richard Tribou of the Orlando Sentinel — Who will become the next SpaceX? Maybe nobody, but there are nearly a dozen small-rocket companies actively hunting for a piece of the launch service pie. Two of those companies did not have good weeks. First, Virgin Orbit, which uses a modified Boeing 747 to drop a rocket from midair that is supposed to launch into space to deliver its payloads into orbit, suffered an "anomaly" during a launch Tuesday during which the second stage failed while in space losing its payloads. Then on Wednesday, ABL Systems got its RS1 rocket off the launchpad during an attempt from the Kodiak, Alaska spaceport, but all of the engines on the first stage shut down causing it to crash back down.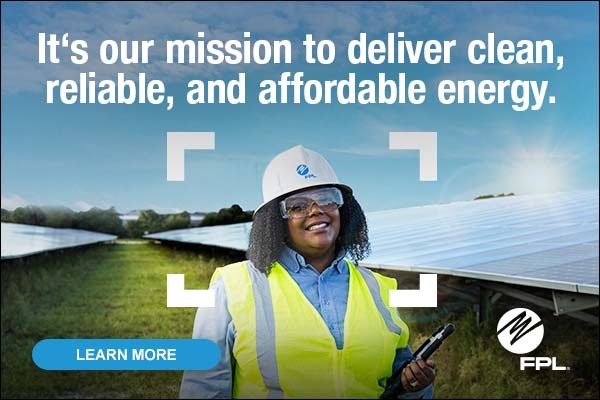 — LOCAL: TB —
"Jane Castor lands bipartisan list of endorsers for re-election campaign" via Peter Schorsch of Florida Politics — Castor rolled out a sweeping list of endorsements from 20 current or former elected officials and community leaders. The bipartisan list of backers includes three Republicans. Though Tampa municipal races are nonpartisan, Castor is a registered Democrat. Republican endorsers include Hillsborough County Sheriff Chad Chronister, Hillsborough County Commissioner Ken Hagan and former Hillsborough County Tax Collector Doug Belden. "I am honored to receive these endorsements," Castor said. "Together, we have made great progress in our city, and I am committed to continuing to work hard for the people of Tampa. I look forward to serving as your mayor for another term."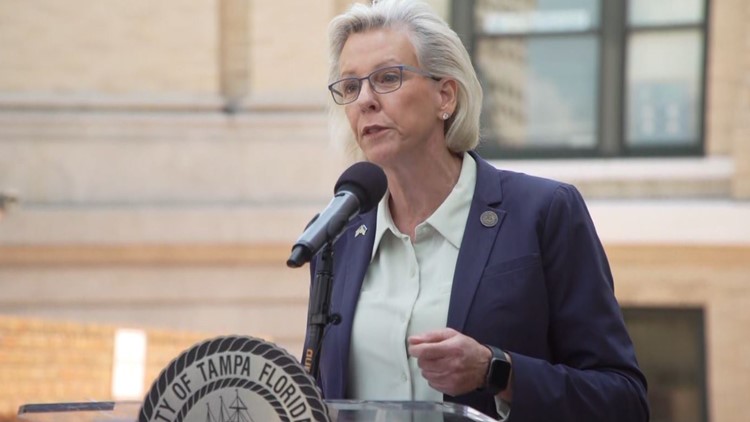 Jane Castor unveils an extensive list of bipartisan support.
"As the transit agency falters, Hillsborough riders pay the price" via Olivia George of the Tampa Bay Times — Thousands of Hillsborough County residents rely on public transit services, provided by the Hillsborough Area Regional Transit, to get to work, the grocery store and just around town. With the agency engulfed in controversy, staffing shortages, and service interruptions, the sprawling county can seem as inaccessible as ever. Last month, six of the agency's 32 bus routes met the industry standard of being on time at least 77% of the time. Four routes met the goal HART had previously set itself, of 80% on time.
"Madeira Beach officials advance plan to add more retail and hotel space to John's Pass Village" via Nick Popham of Bay News 9 — Officials in Madeira Beach voted Wednesday night in favor of changing the land use at a popular tourist spot in town. If approved by state and local agencies, John's Pass Village could see more construction that would add more hotel rooms and retail space in the shopping center. A resident commissioned a study challenging the expansion. It brought up concerns about what adding more density would do to a barrier island vulnerable to hurricanes. The proposal still needs approval from the Pinellas County Commission and the county's planning agency before city officials can vote on adopting it.
"Tampa Bay's largest private equity firm has a new partner" via Christina Georgacopoulos of the Tampa Bay Business Journal — David Seider is stepping up as a partner at Weatherford Capital after joining the firm in 2019 as a vice president and quickly rising the ranks to principal. Founding Partner Drew Weatherford said Seider was instrumental in helping the firm find its institutional bearings and make the transition from an independent sponsor into a traditional fund manager. Seider joined the firm around four years after its founding when it had $300 million in assets under management. Today, Weatherford Capital is approaching the $1 billion mark with approximately $900 million in assets under management, and its team is quadruple the size.
"American City Business Journals sues former Tampa publisher Bridgette Bello" via Peter Schorsch of Florida Politics — American City Business Journals (ACBJ) is suing former Tampa Bay Business Journal (TBBJ) Publisher Bello for repayment of loans granted in 2008 and 2009 totaling more than $195,000. Bello, then going by the name Bridgette Mill, signed two promissory notes with ACBJ in 2008 and 2009. The first, for $250,000, was meant "to assist Bridgette Mill with her relocation to Tampa, Florida and the purchase of a home," according to a copy of the note filed with the lawsuit on Jan. 9. The note called for repayment "from the proceeds of the sale of her former residence in Jacksonville, FL" or "from the net proceeds of future bonus payments, starting with the bonus paid for 2008."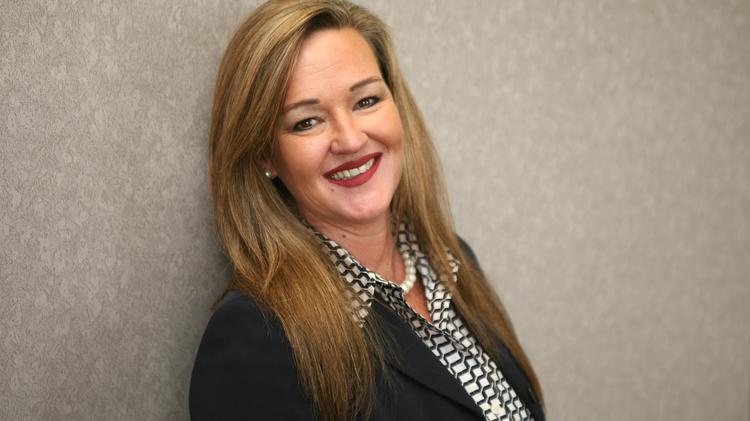 Bridgette Bello is facing the business end of a lawsuit.
Glassdoor names Tampa General Hospital as 'Best Place to Work' — Looking for a new gig? Tampa General Hospital is one of four hospitals in the nation to earn a spot on Glassdoor's 100 "Best Places to Work" in America for 2023. And this is the only hospital — or even health care company — based in Florida that made the list. Glassdoor's 100 Best Places to Work in 2023 features employers across a range of industries, including technology, pharmaceuticals, finance, consulting, manufacturing, and more. Many companies are on the '23 list in part due to flexible work environments, improved benefits packages, and a focus on work-life balance. Three of the Top 10 companies made it to the list three years in a row: NVIDIA, Bain & Company, and Google.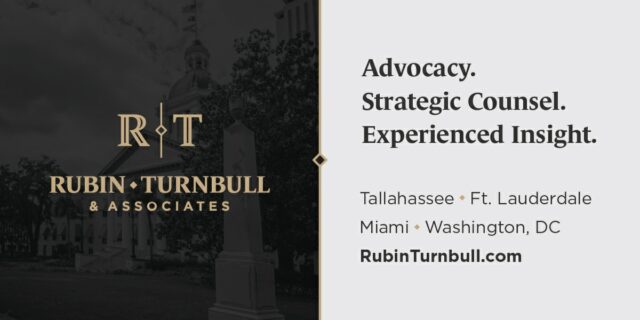 — LOCAL: SW. FL —
"Board member: Turning Sarasota's New College into conservative 'Hillsdale of the South' unlikely" via Zac Anderson of the Sarasota Herald-Tribune — In shaking up New College of Florida's board with six new appointees, DeSantis' administration talked about transforming the Sarasota school into something resembling Hillsdale College — a conservative Christian school that touts a "classical" education model. Some new board members are pushing for a rapid transformation to this conservative approach, with activist Christopher Rufo telling The New York Times that the school's academic offerings "are going to look very different in the next 120 days." "We're going to be conducting a top-down restructuring," Rufo said, adding he wants to "design a new core curriculum from scratch."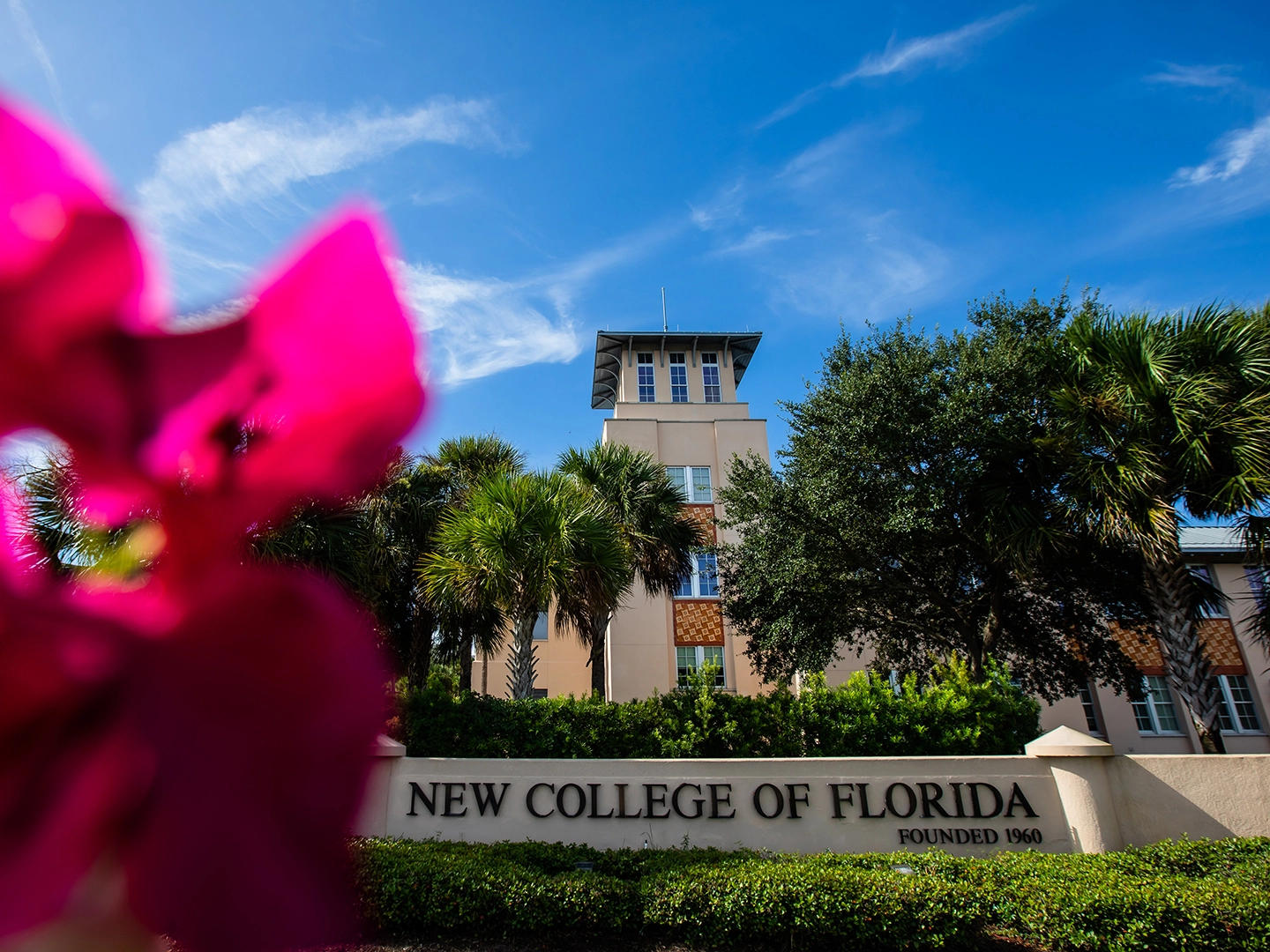 New College becomes the 'Hillsdale of the South?' Don't hold your breath.
"Manatee County to consider bringing Confederate monument back" via Ben Montgomery of Axios Tampa Bay — The newly formed all-Republican Manatee County Board of Commissioners will discuss re-installing a 22-foot monument to Confederate soldiers that was removed from the Bradenton courthouse lawn in 2017. Most Commissioners approved of discussing the idea at a future meeting after three residents, including one standing for a conservative group called Manatee Patriots, raised the issue last week, the Bradenton Herald reports. Two Commissioners were opposed, with one objecting because putting it back up would "start a firestorm." "I don't like ignoring our history. It is what it is. Some things about it are good, some things aren't, but it's our history," said Commissioner Vanessa Baugh, who voted against taking the monument down in 2017, per the Herald.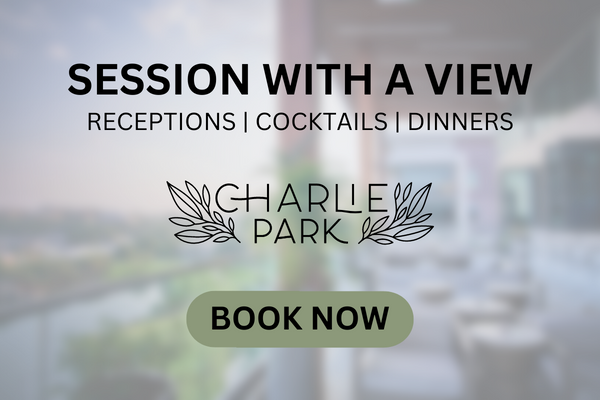 — LOCAL: N. FL —
"How much has redistricting lawsuit cost Jacksonville taxpayers? Bills are climbing" via Hannah Holthaus of The Florida Times-Union — The city has potentially paid over $150,000 in fees to outside law firms and consultants in its attempts to draw and defend Jacksonville City Council district maps. The hour-by-hour accounts of work done by those attorneys and a consultant, contained within the invoices, raise new questions about city officials' communications with the hired experts and how significant a factor race played during the map-drawing process. The city has been engaged in a legal battle since July over which map of Council and School Board districts it will use for the next decade.
LeAnna Cumber releases new ad, touts retired Naval Captain endorsement — Cumber's JAX First political committee supporting LeAnna Cumber released a new digital ad with retired Naval Captain Daniel Bean — titled "Putting Country Before Self." Bean previously appeared in a TV ad endorsing Gov. Ron DeSantis' re-election campaign. He is a leader in the veteran community of Northeast Florida. "She'll fight back against the insiders and the corrupt special interests," Bean says in the ad. "She will always put Jacksonville families and seniors first. It is time for new leadership in Jacksonville."
To watch the ad, please click on the image below:
"JAX Chamber political committee endorses 8 GOP City Council candidates" via A.G. Gancarski of Florida Politics — Four incumbent at large members scored the JAXBIZ endorsement. At large Group 1 incumbent and current Council President Terrance Freeman, AL-2's Ron Salem, the current Vice President of the Council, and Nick Howland and Matt Carlucci of AL-3 and AL-4, respectively, all got the nod. Salem is the only one of the four with an opponent who has qualified for the ballot in March. JAXBIZ also endorsed District 4's Kevin Carrico, District 6's Michael Boylan, District 12's Randy White, and District 13's Rory Diamond. White has a Democratic opponent who has qualified, and Boylan will face another Republican, but the other two currently have no opposition who has qualified for the ballot.
"Four Seasons Hotel gets more time and tighter taxpayer incentive requirements" via David Bauerlein of The Florida Times-Union — Jaguars owner Shad Khan will get a six-month extension for building a planned Four Seasons Hotel and Residences on the downtown riverfront as part of an amended contract that would claw back millions of dollars in future taxpayer incentives if the hotel switched from the Four Seasons to another brand during its first five years in business. Four Seasons Hotels and Resorts has not yet said it will put its globally known, high-end luxury brand on the Jacksonville hotel, Khan and Iguana Investments Florida have repeatedly said it will be a Four Seasons when it opens for guests. "To the extent that there's any doubt it's going to be a Four Seasons, it's going to be a Four Seasons," Iguana Investments attorney Paul Harden told City Council members.
"Gay-friendly curricula draws complaints at Nassau Co. delegation meeting" via Wes Wolfe of Florida Politics — Nassau County didn't get drawn into the pitched battles waged regarding education elsewhere in Florida during the last election cycle, but the culture war that birthed those campaigns may be coming home to the First Coast anyway, as the county's legislators heard at the Nassau County delegation meeting. "Children are our most precious commodity, and something terrible is happening, and it will now be under your watch as legislators," said James Bruner of the local chapter of County Citizens Defending Freedom. The issue involved a card game meant to educate people older than 18 on HIV prevention and shared on Instagram, though online misrepresentations have led to a kind of telephone game effect.
"Amelia Island residents make push for tree protections, repeal of preemption law" via Wes Wolfe of Florida Politics — Conservative state Legislatures like to pass municipal preemption laws to legally handcuff progressive cities, but environmental concerns often cross party lines. The residents of the heavily Republican vacation spot of Amelia Island are asking their new legislative delegation to repeal a law that prevents the protection of the island's noteworthy tree canopy. The law specifies, "A local government may not require a notice, application, approval, permit, fee or mitigation for the pruning, trimming or removal of a tree on a residential property if the property owner possesses documentation from an arborist certified by the ISA or a Florida licensed landscape architect that the tree poses an unacceptable risk to persons or property."
"'I'm being targeted': Bill Proctor joins legal challenge to Florida amendment barring lobbying" via Karl Etters of the Tallahassee Democrat — Leon County Commissioner Proctor signed onto a federal challenge to a 2018 constitutional amendment, which created restrictions barring former elected officials from lobbying their former governmental bodies. Proctor is among a handful of other current officials in Miami-Dade and Palm Beach County, who are former statehouse members now serving at the local level, who filed the lawsuit in U.S. District Court for the Southern District of Florida in late December. The amendment bars current officials from lobbying other governmental agencies while in office and puts a six-year restriction on lobbying their former body once an official leaves office. Earlier moratoriums were two years.
"Charlie Adelson's attorneys want Katherine Magbanua's statements private until trial" via Karl Etters of the Tallahassee Democrat — Attorneys for accused Dan Markel murder suspect Adelson are asking a Leon County judge to keep any statements made to investigators by his one-time girlfriend secret until after she testifies. The protective order filed Tuesday in Leon County Circuit Court asks that the statements made by Magbanua — convicted of Markel's murder last year — to investigators late last year be kept from the public to minimize the level of pretrial publicity. Adelson is set to go to trial in connection with his ex-brother-in-law's 2014 murder on charges of first-degree murder and related conspiracy and solicitation charges in late April.
"Underground river in Leon links cave network to Wakulla Springs, reveals pollution expressway" via James Call of the USA Today Network-Florida — Two Tallahassee underground cave explorers this week found the missing link to connect a Leon County sinkhole to a Wakulla County cave near an intersection where spring advocates protested the construction of a proposed gas station. Environmentalists hail the discovery as important evidence in the effort to protect Wakulla Springs, the world's largest known freshwater spring — Wakulla discharges more than 250 million gallons of water a day. Dye studies had previously shown a connection between Leon sinkholes — openings to caves in the karst bedrock — to Wakulla Springs but until now hadn't been able to pinpoint if the Wakulla Cave System contributed water to Wakulla Springs. Now, WKPP has confirmed it does, through an intersection of the caves that include Chip's Hole and Turner Sink.
"Lynn Haven declines to fire police chief for vulgar, homophobic, racist texts" via Nathan Cobb of The Panama City News Herald — Local officials say Police Chief Ricky Ramie will not be fired for leaked homophobic, misogynistic, vulgar and racist texts he allegedly sent while working for the city. The topic sparked a lengthy discussion Tuesday at a Lynn Haven City Commission meeting. More than a dozen residents took the stand, with some on each side of the debate. According to information from the meeting, Ramie sent the referenced texts more than four years ago to former City Manager Michael White. The texts came up at court hearings in December for the ongoing Lynn Haven corruption case on the misuse of Hurricane Michael relief funds.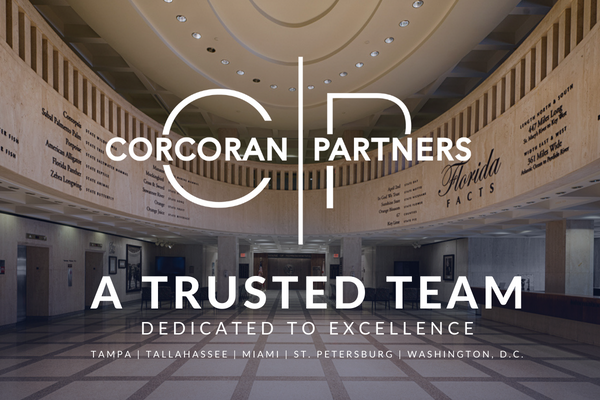 — TOP OPINION —
"Skeptical about Trump '24? These 12 Republicans will set you straight." via Patrick Healy and Adrian J. Rivera of The New York Times — As the Jan. 6 committee was winding down its work last month, we asked ourselves a question: Did all those televised hearings, all those hours of testimony, all those chapters in the final report actually change any minds?
Looking for answers, Times Opinion decided to hold an unusual focus group: We invited back several Republican voters who spoke in our first focus group a year ago.
Back then, they discussed the Jan. 6 attack, democracy and Trump; this time around, we read some of their old comments back to them and talked about whether the committee's work had affected their opinions about Jan. 6 and Trump.
Granted, this was just a handful of Republicans; there are countless other opinions out there. But these 12 Republicans, at least, were emphatic and unanimous: None of the hearings or testimonies changed how they thought about Jan. 6.
Indeed, the committee's intense focus on Trump left some of them feeling sympathetic for him, and 10 of the 12 said they were glad he was running for President again. Several of the focus group participants argued that the committee was biased against Trump from the get-go and that the testimonies — even from former close aides like Cassidy Hutchinson — were more about currying favor with the Washington establishment than about bringing truths to light.
Still, these Republicans had frustrations with Trump and even more with the GOP, as well as with House Republicans after their struggle to elect McCarthy as speaker.
— OPINIONS —
"On neighborhood murals, Martin Luther King still dreams" via Camilo José Vergara of The Washington Post — Across the U.S., murals in minority neighborhoods present Rev. King as the preeminent spokesperson for peace, justice and freedom. His likeness has embodied these values ever since his assassination in 1968, even as his depiction in the paintings has shifted. Photographs of King serve as models for this street art. In Spanish-speaking or mixed Black and Hispanic communities, King's likeness can take on a Latino look.
"Republicans are getting it wrong about DeSantis and Florida" via Lulu Garcia-Navarro of The New York Times — Being smart enough to stay out of the hot mess in the House is hardly the sign of political genius, but there is no doubt DeSantis has the wind at his back. While my home state's popularity might indeed seem like good news, a closer look shows that Florida is underwater demographically. Most of those flocking there are aging boomers with deep pockets, adding to the demographic imbalance for what is already one of the grayest populations in the nation. This means that Florida won't have the younger workers needed to care for all those seniors. And while other places understand that immigrants, who often work in the service sector and agriculture, two of Florida's main industries, are vital to replenishing aging populations, DeSantis is not exactly immigrant-friendly.
"As their leader Manny Diaz resigns, Florida Democrats are an endangered species" via the Miami Herald editorial board — A decade ago, Democrats carried the state in a presidential election for the second time. Then came the disastrous 2022 Midterm Elections and, now, the resignation this week of party Chair Diaz, who had been under pressure to leave. Florida, in fact, is under one-party rule by Republicans. Money from national Democratic donors has dried up and been redirected to states such as Arizona and Georgia. Even before he became Chair after another bad year for the party, the 2020 Elections, Democrats had been warning that lackadaisical voter-registration efforts and community engagement would doom them in the Sunshine State.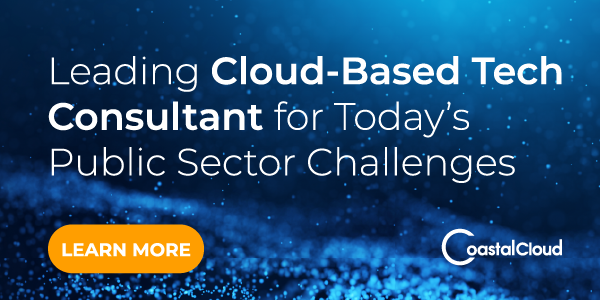 — INSTAGRAM OF THE DAY —
— WEEKEND TV —
ABC Action News Full Circle with Paul LaGrone on Channel 10 WFTS: Former Polk County School Board member Billy Townsend, who authored the Tampa Bay Times column "Florida's Education System is Vastly Underperforming" and Dr. Susan MacManus, ABC Action News political analyst.
Facing South Florida with Jim DeFede on CBS 4 in Miami: The Sunday show provides viewers with an in-depth look at politics in South Florida, along with other issues affecting the region.
In Focus with Allison Walker on Bay News 9/CF 13: A discussion of the legacy of Dr. Martin Luther King, Jr. and the role that MLK Day plays in the 21st century. Joining Spectrum News 13 anchor Curtis McCloud are Monica May, Co-Chair, Orange County MLK Initiative and radio personality, STAR 94.5, Orlando; Dr. Jeremy I. Levitt, J.D., Ph.D., distinguished professor of International Law, Florida Agricultural and Mechanical (FAMU) University College of Law; Pinellas County Commissioner René Flowers, District 7; and County Commissioner Brenda Holt.
Political Connections on Bay News 9 in Tampa/St. Pete: A look at the future of Florida's Democratic Party after the Chair resigned; and an interview with Agriculture Commissioner Wilton Simpson about proposed legislation banning the collection of financial data after gun purchases.
Political Connections on CF 13 in Orlando: A one-on-one interview with Rep. Frost on inflation, gun violence, immigration, being the first Gen Z'er in Congress, and his first-term legislative agenda.
The Usual Suspects on WCTV-Tallahassee/Thomasville (CBS) and WJHG-Panama City (NBC): Gary Yordon and Tallahassee City Commissioner Jeremy Matlow.
This Week in Jacksonville with Kent Justice on Channel 4 WJXT: Sen. Rick Scott; Michelle Branham — Secretary, Elder Affairs (Florida); and Bruce Fafard, CEO of MOSH (Museum of Science and History in Jacksonville).
— ALOE —
"Florida leading the way in RV resort new builds, expansions" via Jeff Crider of RVBusiness — New RV resorts are popping up across Florida from the Florida Panhandle to the greater Tampa Bay Area to the Florida Keys, according to a release. At least eight new RV resorts are coming online between 2022 and 2024 while many existing resorts are adding more RV sites, boosting Florida's inventory by at least 3,596 sites. Zeman Homes just opened The Surf RV Resort, a 449-site luxury RV resort in Palmetto, while Sun Outdoors is planning to open its new 136-site Sun Outdoors Islamorada in the Florida Keys. New resorts opening this fall include the 95-site Madison Station RV Resort in Madison and Roserush Luxury RV Resort will open with 50 premium RV sites in Brooksville.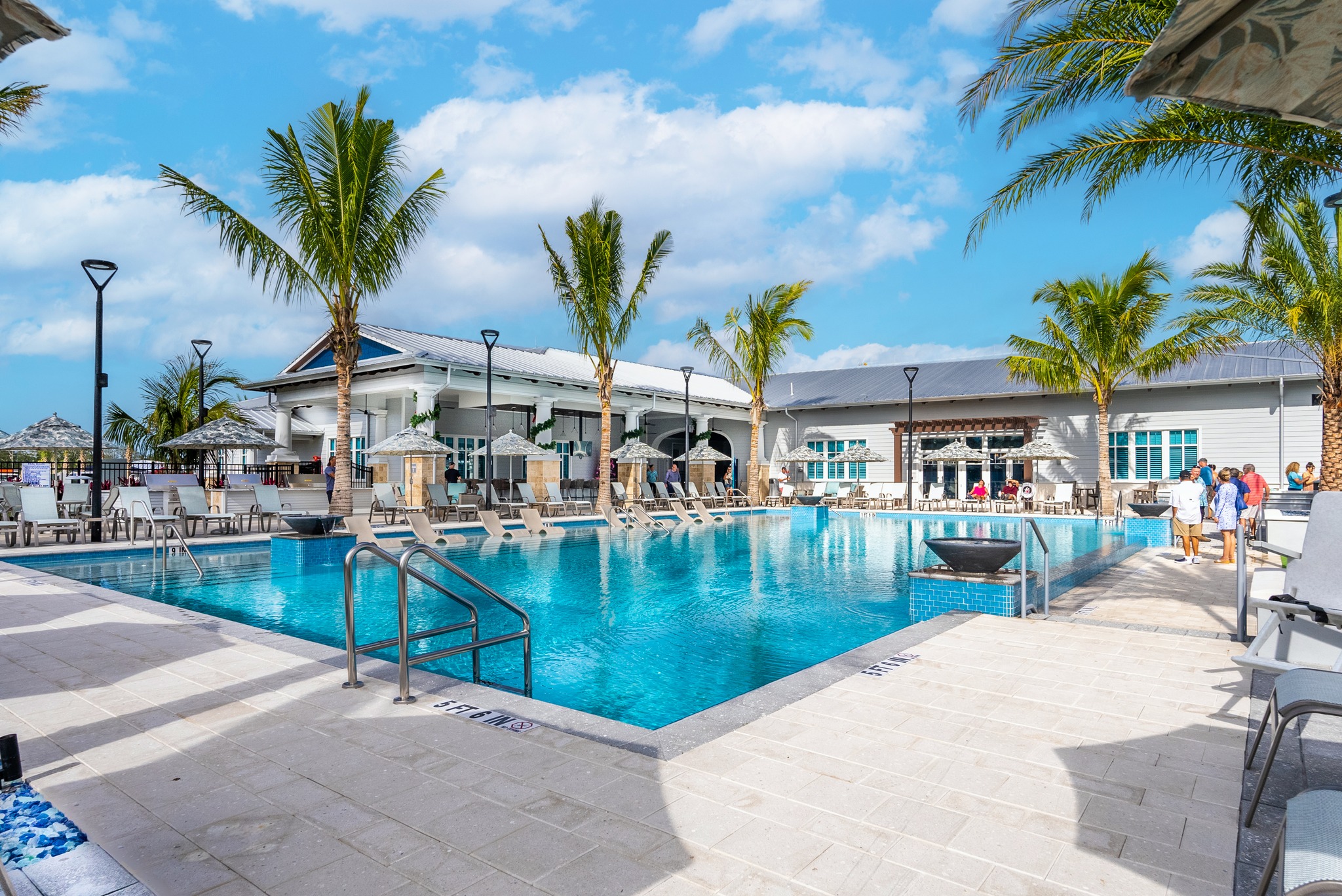 The Surf in Palmetto is not your father's RV park.
"First look: Legoland's Pirate River Quest boat ride" via DeWayne Bevil of the Orlando Sentinel — Legoland Florida theme park is ready to launch its new boat ride dubbed Pirate River Quest, during which passengers will see Lego characters amid natural beauty. The attraction, a free-floating voyage that leans into the history of Cypress Gardens, opens to the public Thursday. "We've always maintained a nod back to some of the historical Cypress Gardens elements," said Rex Jackson, managing director of Legoland Resorts — North America. "By bringing boats back to the canal waterways for the very first time, we're able to expose a lot more of our guests to the hidden gem of Cypress Gardens."
"Tampa's Florida Aquarium just had its best attendance since it opened in 1995" via Sue Carlton of the Tampa Bay Times — The Florida Aquarium just saw its best attendance since it opened at the edge of downtown Tampa 27 years ago. In 2022, nearly 925,000 people poured into the conservation-based facility along Tampa's port, according to a news release this week. That's closing in on the 992,000 visitors that came through the doors in the first 12 months after the facility made its debut back in 1995. Aquarium officials pointed to new exhibits and big plans.
— HAPPY BIRTHDAY —
Celebrating today is our good friend Erin Ballas.
___
Sunburn is authored and assembled by Peter Schorsch, Phil Ammann, Daniel Dean, Renzo Downey, Ryan Nicol, Jacob Ogles, and Drew Wilson.
Post Views: 0