Health Capsules | Health&Wellbeing
Genetic cause of lupus identified
The Lupus Foundation of America estimates that 1.5 million Americans have been diagnosed with a form of the autoimmune disease lupus, and 90% of them are women between the ages of 15 and 45. This May, which also happens to be Lupus Awareness Month, the recently announced discovery of a primary genetic cause of lupus offers hope for potential new treatments for this life-limiting disease.
In a new study, scientists conducted whole genome sequencing on the DNA of a young girl from Spain named Gabriela, who was diagnosed with a severe form of lupus when she was just 7 years old. Her young age at diagnosis and advanced symptoms are very rare, pointing to a single genetic cause for her disease.
In Gabriela's case, the researchers were able to identify a single mutation in a gene called TLR7. To confirm that this mutation causes lupus, the team then used gene editing to introduce it into mice, which also developed the disease and showed similar symptoms. This provided more evidence that the TLR7 mutation was indeed the cause.
By identifying this direct link between the TLR7 gene mutation and lupus, scientists can start to search for more effective treatments based on its activity in the body, they explained. While existing drugs which suppress the immune system can help with symptoms, they can also have serious side effects and leave patients susceptible to infections. Progress toward new treatments for lupus also has been extremely slow, with only two new drugs approved by the FDA over the past 60 years.
dr Carmen de Lucas Collantes, a co-author of the study, said, "Identification of TLR7 as the cause of lupus in this unusually severe case ended a diagnostic odyssey and brings hope for more targeted therapies for Gabriela and other lupus patients likely to benefit from this discovery."
Gabriela herself, who is now a teenager, added, "I hope this finding will give hope to people with lupus and make them feel they are not alone in fighting this battle. Hopefully the research can continue and end up in a specific treatment that can benefit so many lupus warriors who suffer from this disease."
Turn off your phone an hour a day for better health
Surveys have shown that many people now spend more than five hours every single day texting, watching videos, scrolling social media, and otherwise interacting with their smartphones, although estimates vary by age group. That staggering statistic recently led a team of German researchers to investigate what amount of time could be the "sweet spot" for daily smartphone usage.
A newly published study found that reducing smartphone use by an hour every day may improve overall well-being. (Source: Adobe Stock)

Source: Adobe Stock

They recruited a group of about 600 volunteers, dividing them into three groups for a one-week experiment. The first group put away their phones completely for the entire week; the second group reduced their daily use by one hour, and the third group made no changes to their current smartphone use.
The results showed that even several months after the experiment ended, those who reduced their phone use by an hour a day reported the most positive and long-lasting effects.
Participants in all three groups were interviewed immediately after the intervention, as well as one month and four months later. They were asked about their levels of physical activity, anxiety and depression, and overall life satisfaction.
"We found that both completely giving up the smartphone and reducing its daily use by one hour had positive effects on the lifestyle and well-being of the participants," said Julia Brailovskaia, Ph.D., the study's leader. "In the group who reduced use, these effects even lasted longer and were thus more stable than in the abstinence group."
Even four months after the end of the experiment, members of the group who had given up their smartphones completely still used them on average 38 minutes less per day than before. However, the group who had spent one hour less per day using their phones during the experiment were still averaging as much as 45 minutes less per day after a four-month period. At the same time, their reported life satisfaction and time spent being physically active increased, while their symptoms of depression and anxiety decreased.
Menthol cigarette ban would make many kick the habit
In late April, the US Food and Drug Administration formally announced proposed rules banning all menthol cigarettes, which could potentially take effect as early as mid-2023. The FDA estimates that approximately 18.5 million Americans use menthol cigarettes, including three out of four black smokers and more than a third of young people under 18 who smoke.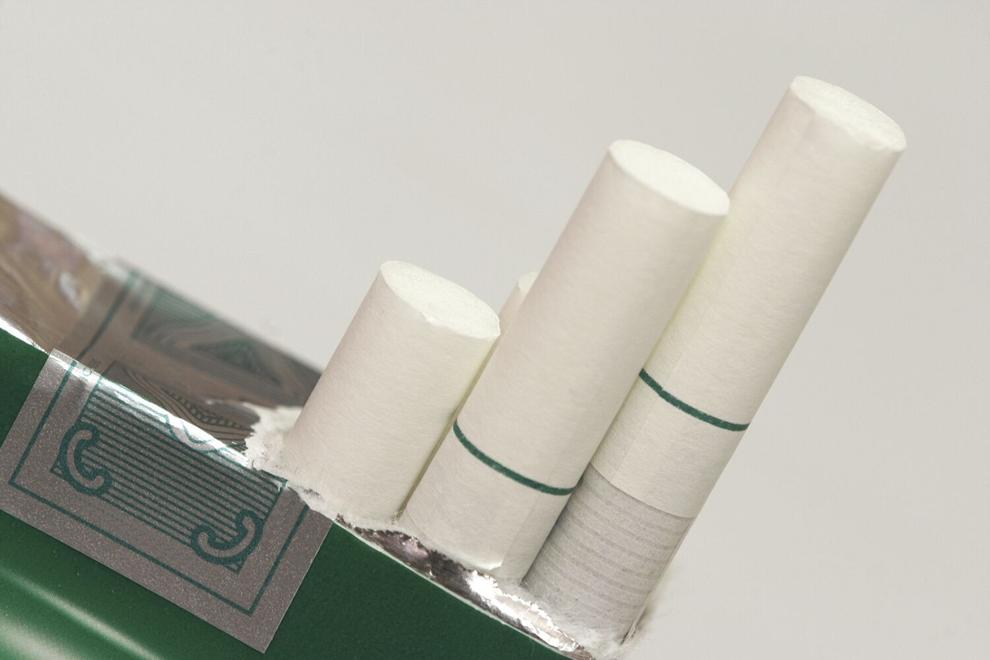 (Source: Adobe Stock)

Source: Adobe Stock

The proposed ban would have a major impact on the behavior of US smokers if enacted, causing more than 1.3 million of them to quit, according to a new international study.
Researchers from the US and Canada collaborated on the research, which was based on data collected after a Canadian ban on menthol cigarettes was imposed in 2017. In that country, just over 22% of menthol cigarette smokers quit following its ban, compared to 15% of non-menthol smokers.
To estimate the effects of a US ban, the researchers applied the impact of the Canadian ban to statistics on American menthol smokers. Of approximately 1,338,000 people they projected to quit as a result of the ban, they found its effects would be proportionately greater among Black American smokers, causing more than 381,000 of them to kick the habit.
"Our study confirms that Canada's menthol cigarette ban led to substantial public health benefits," said Geoffrey T. Fong, the study's lead author. "Smoking is the number one preventable cause of death and disease in Canada, the United States, and globally."
In addition to Canada, more than 30 other countries have already banned menthol cigarettes, including all member states of the European Union.
On the calendar
BJC St Louis Children's Hospital offers online Head to Toe One Hour Orientation sessions on Wednesday, June 1 and Monday, June 6 from 6-7 pm During these free online sessions, families will learn about St. Louis Children's Hospital's family-focused weight management program for kids ages 8-17 called Head to Toe. The program helps children and their parents learn to make healthier lifestyle choices, set goals and get regular exercise. The Head to Toe program begins on Tuesday, July 26. Register at classes-events.bjc.org.
• • •
St Luke's Hospital presents Clearing the Air: Facts About Lung Cancer on Thursday, June 2 from 6-7 pm at the Desloge Outpatient Center, 121 St. Luke's Center Drive in Chesterfield (Building A, Conference Room 3). Join St. Luke's and the American Lung Association for a free and in-person education session and live Q&A with St. Luke's physicians. Low-dose CT lung screening and referrals will also be available. Register online at stlukes-stl.com.
• • •
Staying Home Alone, sponsored by BJC St. Louis Children's Hospital, is on Tuesday, June 7 from 6:30-8 pm This virtual class, presented via Teams Meeting, will help prepare the parent(s), child and family for times when children will be home alone A family workbook, emergency cards, family fire escape plan, parent checklist for assessing readiness, and a first-aid kit are included. The cost is $25 per family. To register, call (314) 454-5437.
• • •
BJC St. Louis Children's Hospital sponsors a Babysitting 101 virtual class on Wednesday, June 8 from 6-8:30 pm This interactive class, offered virtually through Teams Meeting, is a great introduction to the basics of babysitting and is recommended for ages 10 and above. Topics include the business of babysitting, child development and behavior, basic child care, expecting the unexpected, and choosing age-appropriate games and activities. A workbook, first-aid kit, babysitter skills assessment and backpack will be delivered to each participant's home prior to class. The cost is $25 per child. Register online at classes-events.bjc.org.
• • •
BJC HealthCare sponsors a Family and Friends CPR course on Tuesday, June 14 from 6:30-8:30 pm This virtual class, offered via Teams Meeting, uses the American Heart Association curriculum to teach hands-on CPR skills including adult hands-only CPR; infant/child CPR with breaths; introduction to adult/child AED use; and relief of choking in an adult, child or infant. The cost is $50. Register online by visiting classes-events.bjc.org.