10 Social Media Usage Statistics You Should Know (And What They Mean For Your Marketing Strategy)
There's no shortage of data, predictions, or opinions on social media trends. However, it can be difficult to search through the endless whitepapers, reports, studies, and commentaries to uncover key social media usage statistics, compare conflicting results, and come up with actionable insights and next steps.
Fortunately, we did just that for you.
Take a look at these ten up-to-date statistics from reputable sources (Pew Research, Statista, eMarketer, and more) and how they are affecting your social media strategy today. Some of them may come as no surprise, and many agree with the direction of previous usage trends. But they are all current and relevant.
To start it off, here's one that will build your confidence in the promise of social media marketing: In 2017, social media exceeded marketers' expectations for performance by eight percent – the biggest gap between expected and actual effectiveness of any other Marketing measures.
Now let's get to the usage details:
1. Over 3 billion people use social media every month – 42 percent of the world's total population
That's 3,196 billion people, to be precise, 13 percent more than in 2017. And the United States has 230 million active social media users every month, 71 percent of the total population.
This penetration is evidence that social media usage is increasing around the world but is 58 percent away from saturation. Social media has not yet reached its potential audience, and people will continue to convert as smartphone ownership and internet access increase.
While each social media network will have its own ups and downs in usage, you can be sure that the global community of social media users will only get bigger. Your own audience is probably not saturated either. So keep investing in both organic and paid tactics to get followers on top of your current ones.
Source: We are social
2. Every second, 11 people are using social media for the first time
All in all, this results in a million new social media users every day – where. The granularity of these statistics is further evidence of the potential of social media marketing.
Just as the three billion monthly users of social media are anything but an outdated marketing channel, 11 new users per second really put the growth into perspective. How many people have started exploring Instagram or surfing Facebook for the first time, even since reading this article?
And if they stumble across your own social media channels, will it be a good first impression? Give them a warm welcome with a cohesive and creative content strategy.
Source: We are social
3. The share of mobile devices in web traffic increased by 4 percent, while the share of desktop computers decreased by 3 percent
Nine out of ten social media users choose mobile surfing. Web traffic trends have been moving towards mobile for quite some time. But it is more clear than ever that mobile optimization is non-negotiable.
And beyond the mobile experience, you can create social media content for mobile devices from the desktop. Be as tactical as image sizes, design ratios, number of characters, device dimensions and calls to action. These details can make all the difference when using small screens.
Source: We are social
4. Mobile apps make up 70 percent of the time spent on social networks
Another reason to always optimize for mobile devices. Mobile devices take up most of the time spent using social media and determine the user experience.
Source: comScore
5. People use mobile apps 7 times longer than mobile web browsers
This app dominance is not groundbreaking. When it comes to social media in particular, the in-app experience is (or should) be much better than the mobile browsing experience. Test your content both in the app and in mobile browser previews.
Source: App Annie
Image assignment: Luke van Zyl
6. The networks with the greatest distribution among social media users in 2018 are Facebook (60.6 percent), Instagram (37.4 percent) and Snapchat (30.9 percent).
What do they all have in common? These three social media networks are big in terms of photo, video, and live content, respectively. Other networks similarly support visual, video, and real-time content, but these are the most mature. Facebook, Instagram, and Snapchat are also heavily focused on the mobile experience (which brings us back to stats three and four above).
People's attention spans are not getting longer, so interactive and attention grabbing content comes through best. With the largest user communities and usage this year, Facebook, Instagram, and Snapchat should be among your top channel considerations – as long as they are relevant to your audience.
In the other networks you manage, keep photo and video content types at the forefront of your content strategy. On Facebook alone, videos (plus 5.23 percent) and photos (plus 4.42 percent) are the content types with the strongest growth in average engagement per post in 2018.
Source: eMarketer
7. Facebook still has the most app usage in the US (164.58 monthly users) but is only growing for users 65 and over
Older generations may just be starting out with Facebook (the over 65 age group grew 20 percent in 2017), but Facebook usage is declining among social media users under 25. This means a total loss of around 2.1 million users.
Take that away? Don't let the size fool you. Facebook's algorithms now prioritize engagement and personal interactions. So put it in its place in terms of engagement – not just reach.
Facebook was launched in 2004 and was one of the first social media networks to gain popularity. Many of the early adopters (the diminishing crowd below 25) have moved on. And younger generations are skipping Facebook entirely and getting hooked early on by the immediate and addictive nature of social media networks like Snapchat and Instagram.
Prioritize Facebook as a marketing channel when you have an older audience, and still keep it in your channel mix – although it's not a primary marketing channel – when your audience is younger. By 2022, Facebook's share of Internet users is expected to decrease by 10.8 percent.
Source: statesman
8.Instagram is growing fastest with global users increasing by a third and is expected to grow 13.1 percent in 2018
Instagram has overtaken Facebook in terms of growth, although it is still lagging behind in terms of total user numbers, with a total of 106.17 million app users as of February 2018. The combination of image, video and live content makes Instagram an all-in-one channel for users.
The largest demographic group on Instagram are 18 to 34 year olds with 64 percent active users. If your main audience falls into this age group or even older, consider Instagram the ideal channel – it will likely just keep growing. User growth is forecast to be focused on those over 35 in 2018.
Source: We are social; eMarketer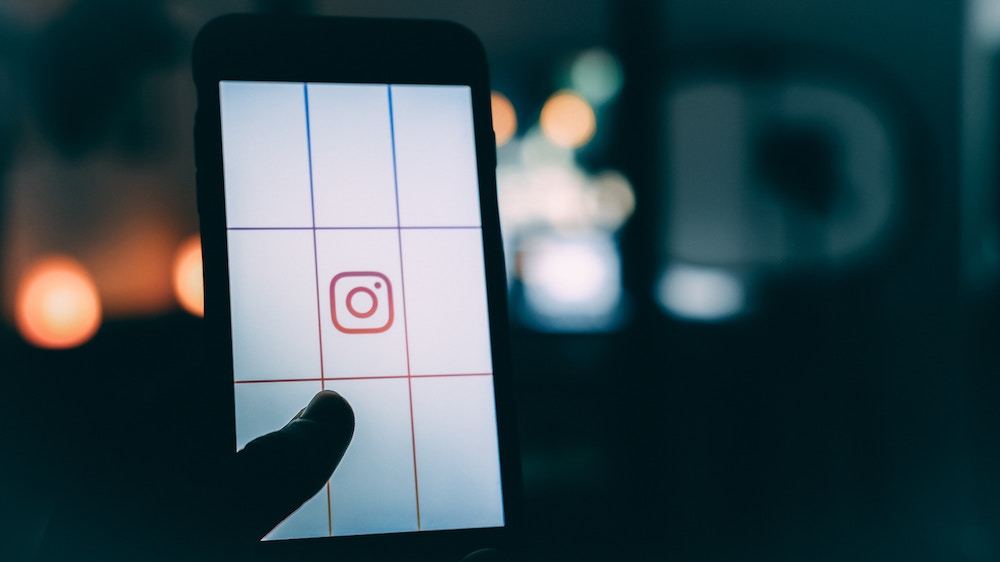 Image assignment: Luke van Zyl
9. In order of popularity, YouTube (73 percent) and Facebook (68 percent) are the most used by adults in the United States, and LinkedIn (25 percent) and Twitter (24 percent) are the least used
That doesn't mean you should remove LinkedIn and Twitter from your social media mix. Remember, the point is knowing where to find and interact with your own audience.
Here is the full breakdown of the popularity of the top social media networks based on the percentage of US adults using each:
Youtube: 73 percent of US adults
Facebook: 68 percent of US adults
Instagram: 35 percent of US adults
Pinterest: 29 percent of US adults
Snapchat: 27 percent of US adults
LinkedIn: 25 percent of US adults
Twitter: 24 percent of US adults
Source: Pew Research
10. US users visit Facebook (74 percent) and Snapchat (63 percent) the most daily, and LinkedIn (40 percent) and Pinterest (23 percent) the least
The personal nature of Facebook, Snapchat, and Instagram makes it likely that daily usage will be well above that of other social networks. Let these daily usage insights influence your publishing frequency. You probably don't have to post to LinkedIn every day, but keep the rhythm going on Facebook and Instagram.
To fill in the gaps for the percentage of US users visiting each social media network on a daily basis:
Facebook: 74 percent of US users
Snapchat: 63 percent of US users
Instagram: 60 percent of US users
Twitter: 46 percent of US users
Youtube: 45 percent of US users
LinkedIn: 40 percent of US users
Pinterest: 23 percent of US users
Source: Pew Research; Omnicore; Statistics brain
With these ten social media usage statistics in mind, you should reconsider your social media strategy to make any necessary revisions or tweaks. The global and national scope of this data gives you a solid view of current social media trends, but know that your own social media strategy should first be based on the presence of your specific audience on each social media network. Know and even remember the community data points, but take action on your audience data points.
For more stories like this, subscribe to the Content Standard newsletter.

Highlighted image attribution: nastya_gepp