Newsflash: Most New Zealanders are actually gamers
From multiplayer RPGs to that free mobile game that you play while waiting in line, gaming is everywhere. And a new report confirms that gaming is getting bigger and bigger in New Zealand.

If you are reading this article, there is a 100% chance that the device you are reading it on can play a video game. Whether old standby Candy Crush, a triple-A game released a week ago, or a port of the greatest RPG of all time, some kind of video game is just a tap away.
The latest Digital New Zealand report from the Australian Interactive Games and Entertainment Association tells us how many New Zealanders have been playing these games, how long they have been playing them, and why. Spoiler: The stereotype of the lonely boy playing alone in his parents' basement is completely wrong and out of date.
I spoke to Dr. Jeffrey Brand, Professor at Bond University in Queensland and co-author of the report, about the results and asked him to explain some of the more interesting findings that tell us about gambling in New Zealand.

Video games are becoming increasingly popular
Put simply, 73% of us, or more than 3.7 million of New Zealand's 5.1 million people, play video games. If you break it down by age group, these numbers become even clearer:
That 73% is a sharp increase from the two-thirds who said they played games in the last two reports released in 2019 and 2017.
If you want a rough comparison, ActiveNZ reported in September 2020 that 76% of adult New Zealanders and 94% of children between the ages of 5 and 17 participate in sports.
Interestingly, 76% of New Zealand players play social. "Only 24% say: 'No, I always play alone'", says Brand. "This medium, because it requires communication, also requires coordination, it involves competition, it has epic victories and dismal failures."
Gamers are getting older
The median age of people playing video games in 2021 is 35 years, down from 34 in the two previous studies. When this research series began in 2010, the average age of a New Zealand player was 32 years. The steady increase reflects both New Zealand's aging population and older adults who continue to discover gaming as an option – both on platforms and in available types of games.

Almost as many women play as men
"Most of the people who play video games are not men. Most of the people who play video games are … everyone, "says Brand. I'm not sure about the grammar, but the statistics reflect what he says.
The long-held stereotype is that gaming is for men (the lonely guys mentioned above), but these days the gender distribution is more or less even. Just under 52% of New Zealand players are men, 48% women and less than 1% identify as non-binary (the first time this has been measured). This is a 4% increase in female players since 2010.
Older women play longer than older men
One of the most fascinating realizations is how long certain demographics spend playing video games. When it comes to in-depth gaming, while men between 15 and 24 play an average of 161 minutes a day (that's an expanded edition of Lord of the Rings), women ages 45-55 are the second who play 80 minutes a day on average.
Brand says, "If you get into that age group, you are likely to work as a woman, and you are just as likely to have children who are grown up and don't do anything for them. You probably have a little more time and there is this opportunity. "
While this is the case in other countries, it happens at an earlier age in New Zealand, and once women overtake men in game time, they stay there. "They basically own video games in the older age groups and play as much before work as younger women.
"It shows us that this is a mainstream medium. They don't just dominate one biological sex group and remain a mainstream medium. Both genders and people who do not identify in the binary form, they are all in it and they all play. "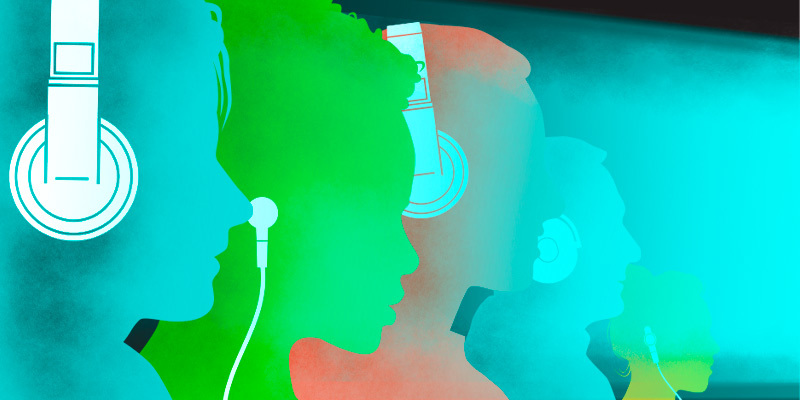 Most households have play equipment
Video games can be played in 1.6 million New Zealand households – 92% of all households. While this is an 88% increase when the report was first produced in 2010, the percentage has remained stable over the past decade.
Of these 1.6 million households, 75% have two or more playground equipment. 6% of households have six or more devices.
Cell phones are the console of choice
Perhaps unsurprisingly, the most widely used device for playing games in 2021 will be the one that we kept on our bodies most of the time: cell phones. Phones make up 66% of the gaming devices in our households, with the reliable PC in second place at 60% – New Zealand is an outlier here, one of the few countries where PC gaming has dominated since the early 2000s – and engaged consoles with a lag of 50%. Almost 42% of households with gaming devices use a gaming subscription service such as Playstation Plus or Game Pass.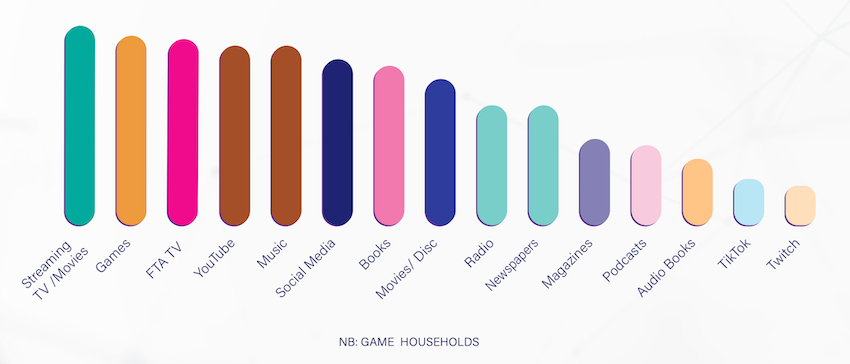 During the pandemic, gaming became the second most popular form of entertainment
The survey participants were asked to rate various forms of media in order to "get through" the pandemic. For the first time, video games landed in the top three and came in second after streaming TV and movies. Free-to-air television ranks third, followed by YouTube, music, social media and books in that order.
Brand says, "What this tells me is that games are this amazing tool for taking us to other places and other experiences. And during a pandemic, it's really important that games have that ability. "
The pandemic changed our game
Have you played with your hellbrood among us to keep them healthy for the past year? You're not alone. Up to 76% of parents occasionally played with their children during the pandemic. Of these parents, a third said they used games to help their children cope with the pandemic and a quarter said they used games as a virtual form of "travel".
Brand notes that in the past parents have generally played games to connect with their family, usually because the child asks to play with them. However, that changed during the pandemic. "What we're seeing now are parents who have been playing games for years. They used to play video games as children and want to share that joy with their children. "As an example, he cites his own family – he was locked down with his wife and three sons and they played Minecraft together.
Also, 31% of New Zealand gamers said they played more after the pandemic, while another 31% used games to communicate with their friends. And in that sense …
Gaming is not a lonely pursuit
Notably, 26% of video game gamers say they made new friends through gaming. A third of parents said they used games to help their children cope with experiences during the pandemic, and a quarter of adults said they used games as a virtual form of "travel".
Connecting with others through gameplay is the norm. Three quarters of adults and children play sociable at least occasionally. Some play online with others. Some play with others in the same room. Some play online and in the same room. Only 24% always play alone and do not choose online or in-room connections via games.
This is what Brand believes is the most important takeaway from the report. It disrupts the current, false image of gaming as an anti-social activity. In fact, the opposite is true. "Video games are social and we need to stop looking at them as that electronic separator. You are not, you are an electronic combiner. It really brings us together, gives us a common purpose.
"If games are this great opportunity to connect, if we are connected through games, we need to celebrate that more. If we do that, we will actually get more out of them.
"If we saw them as an opportunity to be together and be closer together, we could probably solve a few problems."
This report was presented as part of the Digital New Zealand 2022 conference with IGEA (Interactive Games and Entertainment Association). "The data reported here comes from 800 New Zealand households and 2,270 people of all ages in those households. The error rate is ± 3.5% for the national sample, which compares households and all household members, ± 3.9% for adult players, ± 2.9% for main actors and ± 2.1% for all players. "
Subscribe to The Bulletin to get all the important news of the day in five minutes – every day of the week at 7:30 a.m.