Social media usage in the United States in 2019
Note: Current survey data on the use of social media and messaging apps can be found under "Social media use in 2021".
According to a new survey by the Pew Research Center, the proportion of US adults who say they use certain online platforms or apps is statistically unchanged from the level of early 2018 despite long controversies over privacy, fake news and censorship on social media 8 January to February 7, 2019.
In general, the steadily growing acceptance of social platforms in the USA also seems to have slowed down over the past ten years. The proportions of adults who reported using Facebook, Pinterest, LinkedIn and Twitter are essentially the same as in 2016. Only Instagram recorded an increase in use during this period. (There is no comparable phone survey data from 2016 for YouTube, Snapchat, WhatsApp or Reddit.)
Facebook – which recently celebrated its 15th anniversary – remains one of the most widely used social media sites among adults in the United States. About seven in ten adults (69%) say they ever use the platform. (A separate 2018 survey by the center found that Facebook usage among U.S. teenagers has declined in recent years.) YouTube is the only other online platform measured to match Facebook's reach: 73% of adults say they use the video sharing site. However, certain online platforms, particularly Instagram and Snapchat, have particularly strong following among young adults.
Instagram and Snapchat remain particularly popular with 18- to 24-year-olds
As in previous surveys by the Center for Social Media Use, there are significant age-related differences in platform use. This applies in particular to Instagram and Snapchat, which are used by 67% and 62% of 18 to 29 year olds, respectively.
With these two platforms in particular, there are pronounced differences in use among the young adult population. The 18- to 24-year-olds state much more often than the 25- to 29-year-olds that they use Snapchat (73% vs. 47%) and Instagram (75% vs. 57%).
In comparison, the age differences on Facebook are less pronounced. Use of Facebook is relatively common across a range of age groups, with 68% of 50 to 64 year olds and nearly half of those 65 and over reporting using the site.
Other demographic patterns related to the use of social media and messaging apps are relatively unchanged from last year. Women use Pinterest almost three times as often as men (42% vs. 15%). About half of college graduates and people living in high-income households use LinkedIn, compared with 10% or less of those who haven't attended at least one college or in low-income households. And WhatsApp continues to be popular with Hispanics: 42% use the messaging app, compared with 24% of blacks and 13% of whites. (For more details on how different demographic groups use social media and messaging apps, please see the end of the post.)
The majority of Facebook, Snapchat, and Instagram users visit these pages on a daily basis
A 2018 Center poll found that some Facebook users had recently taken steps to moderate their use of the website – such as deleting the Facebook app from their phone or taking a long break from the platform. But despite these results, and amid some high profile controversy, Facebook users overall are just as active on the site today as they were a year ago. Around three quarters of Facebook users (74%) visit the site every day, around half of them several times a day. These proportions are identical to those reported by Facebook users in the Centre's 2018 Social Media Use Survey.
The majority of Snapchat and Instagram users also report that they visit these pages on a daily basis, although they are slightly less likely to do so than Facebook users. The proportion of young adults who use these platforms on a daily basis is particularly high. About eight in ten Snapchat users aged 18-29 (77%) say they use the app every day, including 68% who say they do it several times a day. Likewise, 76% of Instagram users in this age group visit the website on a daily basis, with 60% saying they do so several times a day. These patterns are largely similar to those found by the center in 2018.
Other platforms are visited a little less often. About 51% of YouTube users say they visit the website on a daily basis – a slight increase from the 45% who said so in 2018.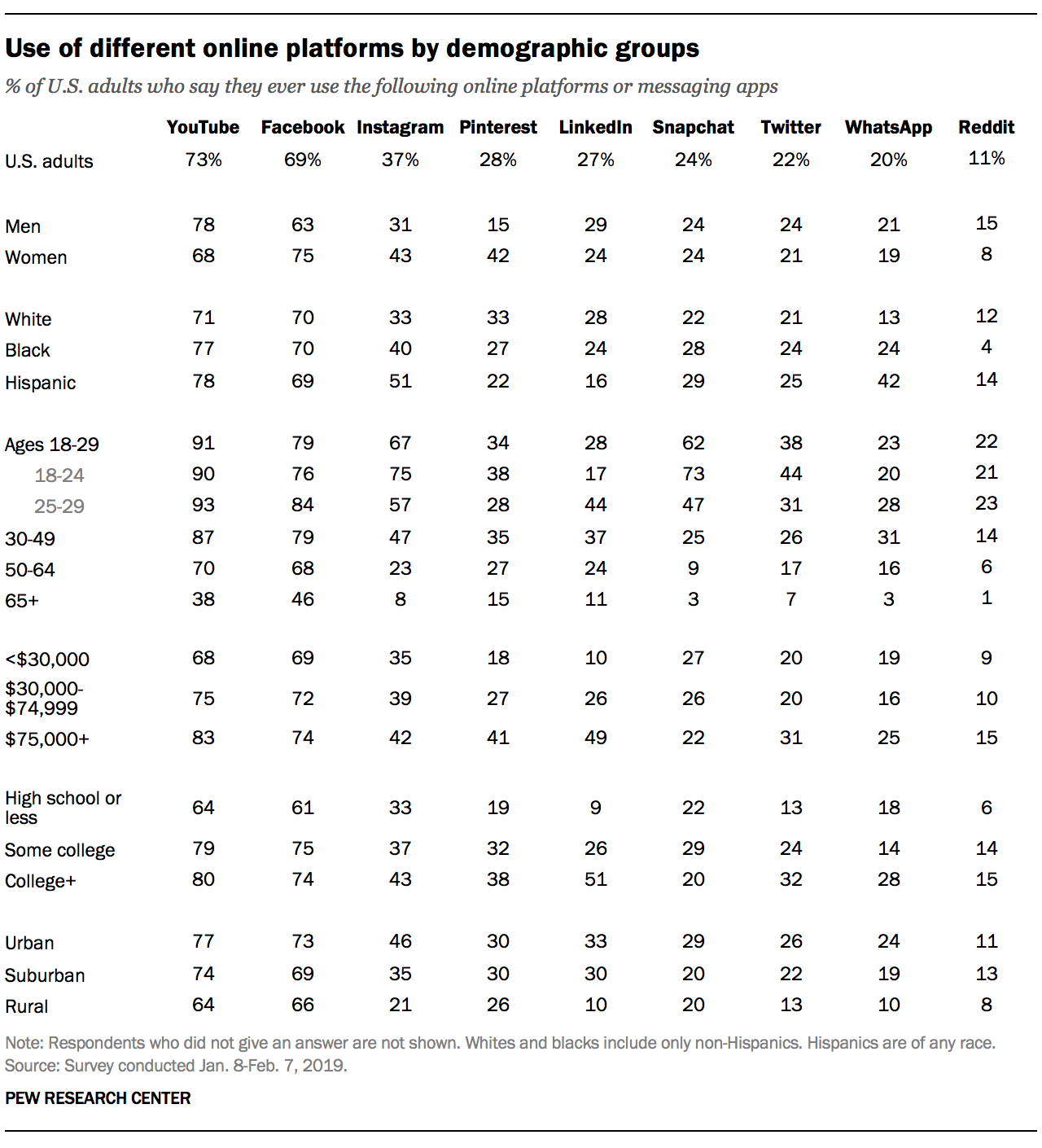 Note: Here you can find the complete results and methodology of the topline.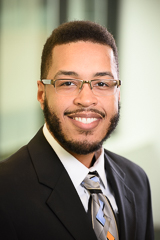 Andrew Perrin is Internet and Technology Research Analyst at Pew Research Center.
Monica Anderson is the Associate Director of Research at the Pew Research Center.