Live updates, August 31: Bishop v Hipkins on Covid response as parliament back in action; 49 new Covid cases
Welcome to The Spinoff's live updates for August 31, with Stewart Sowman-Lund. Send any tips, thoughts or memes to stewart@thespinoff.co.nz. Want to help support our Covid-19 coverage? Click here to learn how you can back The Spinoff today.
What you need to know
3.35pm: The NZ delta outbreak, by age
The latest demographic details show that of the current outbreak there are now 75 children aged nine or under who have tested positive. There are 40 people over the age of 60.
3.20pm: ICYMI – the Auckland border checkpoints
Police have released finalised details of its Auckland border checkpoints as the rest of the country prepares to shift to alert level three.
From 11.59pm tonight, just Auckland and Northland will remain in total lockdown.
Those checkpoints will be located at:
SH1/Mercer off ramp – southbound traffic
SH1/Oram Rd – northbound traffic
Mangatawhiri Rd/SH2
East Coast Rd – Waharau Regional Park
SH22/Pukekawa-Churchill Rd and Logan Rd
Police intend to have all the checkpoints operating by 11pm tonight to ensure a smooth transition when the alert level change comes into effect.
When Northland shifts to level three on Friday, police will establish similar checkpoints on the northern Auckland border.
3.15pm: Australia agrees to 'vaccine swap' with Singapore
Australia has agreed a "vaccine swap" with Singapore that will see it "borrow" around 500,000 doses of the Pfizer vaccine that might otherwise expire and repay the loan at the end of the year, prime minister Scott Morrison has just announced at a press conference.
Australia has previously purchased surplus vaccination stock from Poland. "That means there are 500,000 doses extra that will happen in September that otherwise would have had to wait for several months from now, accelerating our vaccination programme at this critical time as we move towards 70% and 80% targets," said Morrison.
New Zealand, which would face a shortfall in coming weeks if it continued to vaccinate at record levels, is believed to be in discussions to reach a similar deal with another country or countries.
Today New South Wales reported 1164 new cases, with three deaths, while Victoria recorded 76 new community cases.
3.00pm: 19 arrested after 'small' anti-lockdown protests across NZ
Another 19 people were arrested today for breaking alert level four restrictions, as a number of "small protests" took place nationwide.
Anti-lockdown demonstrations, which largely occurred outside government and local council buildings, were held in Kaikohe, Whangārei, Auckland, Hamilton, Tauranga, Taupō, New Plymouth, Whanganui, Manawatū, Nelson and Christchurch.
The most arrests from a single protest was in Auckland where four people were charged after gathering outside government house in Epsom. "While these protests were small, the actions of those involved are very disappointing," said police in a statement. "While protest is a normal feature of a well-functioning democracy, police have a low tolerance for anyone who deliberately ignores the restrictions in the current situation."
According to Newshub, one of those arrested was conspiracy theorist Karen Brewer.
2.40pm: Bishop v Hipkins on Covid response as parliament back in action
The House of Representatives is back in session, and it's very socially distanced, with what appears to be nine MPs at their seats and most of the benches stickered to denote they should remain unattended. Following a statement by the Covid response minister Chris Hipkins, he's been taking questions from his National Party counterpart, Chris Bishop.
Among the information provided from Hipkins: there are 107 essential workers in the total case count to date; there remain four known infection events in the workplace since lockdown; about 34,000 contacts have been identified over the past 14 days; about 50-60 people are currently awaiting transportation to an MIQ facility.
Meanwhile Act leader David Seymour's attempt to put a motion to recall the Epidemic Response Committee was brushed away by the government. Hipkins countered with a request to create a virtual parliament (the government's preferred option) and that, too, was dismissed.
Rather pointedly, this all happened while the online livestream of parliament was spluttering like an ancient hatchback.
You can watch live here.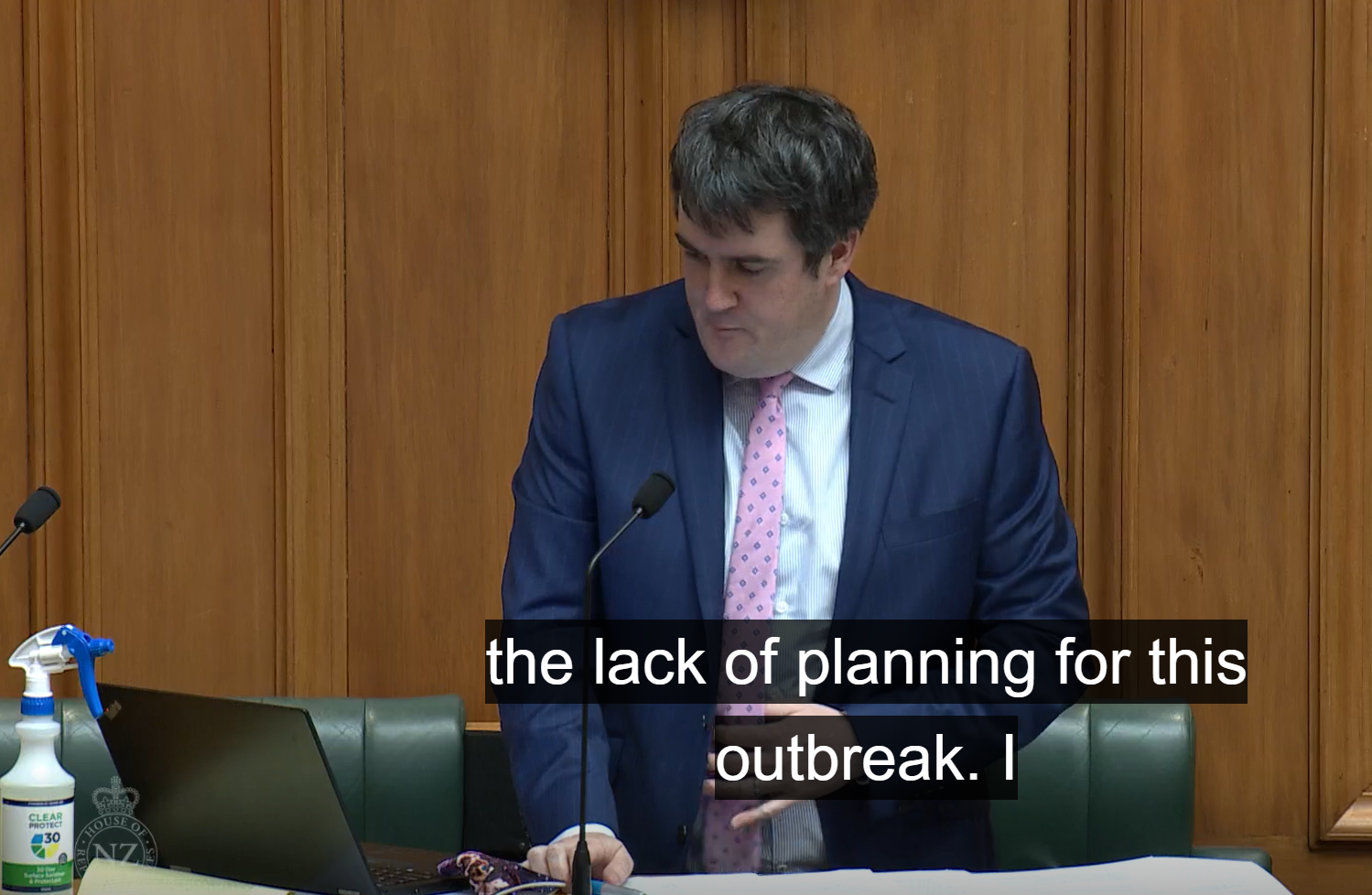 2.00pm: Parliament resumes… with a level four twist
Parliament has resumed for the first time since the move into level four lockdown. But, with Wellington still under strict restrictions and movement between regions discouraged, things look a little different.
You can watch a livestream here.
1.50pm: Corrections minister responds to positive Covid case in Springhill Prison
This, from corrections minister Kelvin Davis:
Corrections have informed me one of the staff members at Springhill Prison has tested positive for Covid.
This person, who was fully vaccinated, did the right thing after realising they had visited a location of interest. Despite showing no symptoms they went and got tested and I want to thank them for their vigilance.
All staff who had contact with the Corrections officer were immediately contacted and told to isolate and get tested, while the men in the unit have also been segregated and will be tested.
Corrections have been planning for this possibility for some time and I have full confidence that their thorough plans will limit any spread of the virus within the prison.
I expect to be kept fully informed as this situation develops, including updates on the welfare of both staff and prisoners at Springhill.
This will be an unsettling time for many at the prison and I want to acknowledge the frontline staff going to work every day while we try to eradicate the virus.
1.40pm: A look at the cases
The numbers of new daily Covid community cases in NZ reported since lockdown began on August 17 look like this: 1, 7, 11, 11, 21, 21, 35, 41, 62, 67, 70, 82, 83, 53, and today 49.
Or, if you prefer a handy chart, this from our data whiz Harkanwal Singh.
1.35pm: Missing link at Crowne Plaza yet to be identified
No further progress has been made into how the virus escaped from the Crowne Plaza MIQ facility into the community.
"We've gone down a number of roads and they've all turned out to be dead ends," said Bloomfield. "We may never find the exact way the virus got from the community into the facility."
"I like awake at night thinking about them," said Ardern, adding that Bloomfield had had to listen to her many theories of how the outbreak began.
Theories that don't involve people-to-people contact are now the focus.
The source of last year's August outbreak was similarly never identified, after a mystery case of Covid-19 popped up at the Americold facility in Mount Wellington.
1.30pm: Six children under one part of delta outbreak; prison officer tests positive
"It's sobering that of the current Auckland outbreak, six cases are under the age of one," Bloomfield said at today's presser. The youngest person in hospital with Covid-19 was 18, but Bloomfield said most of those in hospital are in older age groups.
"It does tend to be less severe in children," said Bloomfield, but it goes to show that the virus is cutting across all age levels. Two-thirds of the current cases are under 34, he said.
One of the new positive cases in an officer at the Spring Hill Correctional Facility, Bloomfield confirmed. There are 23 staff who had contact with the staff member and 123 people in the unit who have all been isolated or segregated and are being tested. They will also be looking to wastewater testing. The prison officer in question is fully vaccinated.
A contract security officer on duty at Middlemore Hospital has also tested positive for Covid-19 after exposure in the community. "The individual is fully vaccinated and while on duty at Middlemore was wearing full PPE, including a N95 mask," said the Ministry of Health. "The risk of exposure to patients and staff is considered to be low. To date no staff at Counties Manukau Health have contracted Covid-19 while at work."
On the testing front: 16,755 tests were processed nationwide yesterday, the vast majority in Auckland. Many of them were day 12 tests for contacts, said Bloomfield. The seven-day rolling average is now 31,600.
And vaccines: yesterday 76,354 vaccines were administered. Of these 53,032 were first doses and 23,322 were second doses.
1.05pm: 49 new community Covid-19 cases – lowest in six days
Updated
There are 49 new community Covid-19 cases to report today, all in Auckland. This brings the total number of cases in the community outbreak to 612.
The total number of community cases in Auckland is now 597 and in Wellington it is 15.
Speaking at parliament, director general of health called the drop in new cases "reassuring" and said it was the lowest daily case total in six days.
66% of yesterday's 53 new cases were household contacts of an existing case, said Bloomfield, and 77% of them didn't create any exposure events. In other words, just 23% were infectious while in the community. That's compared to 30% and 35% the two days prior.
The reproduction rate looks like it is remaining under one, said Bloomfield, so we should see case numbers continue to drop. Today, 33 people are in hospital including eight in the ICU, with two on ventilators.
51 of the total number of cases still haven't been epidemiologically linked to the community outbreak. There are currently seven epidemiologically-linked sub-clusters identified within this outbreak. The two largest clusters are the Māngere church cluster (308 confirmed cases), and the Birkdale Social Network cluster associated with Case A (78 confirmed cases).
"We have a second day where our [case] numbers have declined," said prime minister Jacinda Ardern. "We want that trend to continue but we do have some hard work in front of us still. We want the tail of this outbreak to be as short as possible, but that is up to all of us.
"Please to stick with it, and as we transition to level three, please do remain absolutely cautious."
Reminder: Lockdown to ease for south of Auckland from 11.59pm
From 11.59pm tonight, all places south of Auckland will drop down from alert level four into the still highly restricted level three. You can read all about the level three rules here.
Ardern issued a reminder that for businesses allowed to open at level three, all staff must wear a mask if they are outwardly facing. Everyone is encouraged to wear a mask while out and about.
The vaccine rollout also ramps again tomorrow, when bookings will open for all people over the age of 12.
After the overnight flooding in Auckland, Ardern confirmed both the Airport Park & Ride vaccine centre and the Trust Arena centre have reopened. On emergencies and people breaking level four rules: "We absolutely understand that these were situations were people's lives were gravely threatened," said Ardern. The rules in an emergency take precedent over the public health rules under alert level four.
On the virtual parliament proposal being rejected, Ardern said: "It is a disappointment that we couldn't be as agile as other New Zealanders have been."
Finally, on the C. 1.2 variant identified in South Africa, Bloomfield said it's a "variant of interest" but it's not causing a problem here yet. "It's one for us to watch. There are some aspects of it that are concerning around the degree of illness it creates and potentially some vaccine escape."
Bloomfield said how alert level two settings could be strengthened was being looked at today, including around mask use among children and young people.
12.45pm: Ardern and Bloomfield to reveal new delta cases after big drop yesterday
Has the delta outbreak plateaued? Will the vaccine rollout be able to continue as planned? Have any more essential workers contracted the virus?
Hopefully these questions, and some others, will be answered at today's 1pm briefing.
As always, we'll be furiously writing up today's numbers as they come in or you can tune in to watch below:
The day ahead
1pm: Jacinda Ardern and Ashley Bloomfield will provide an update on any new Covid-19 cases ahead of the shift down to alert level three for those south of Auckland. The PM will also likely comment on the evacuations in Auckland following overnight floods.
2pm: Parliament resumes. Following push-back from the opposition, this will take place physically in Wellington although the Greens and the Māori Party have chosen to boycott while alert level four restrictions are in place.
11.55am: Flooding in west Auckland – the numbers
Updated
West Aucklanders are recovering this morning after torrential rain caused flooding, evacuations and closed Covid-19 vaccination centres.
Now, the full extent of the downfall has been revealed.
Niwa meteorologist Ben Noll, in comments to the Science Media Centre, said Kumeū had experienced its second wettest day on record.
Furthermore, he said:
208.2 mm of rain fell from 9am Monday to 9am Tuesday;
201 mm of that fell in 14-hours from Monday night-Tuesday morning; and
149% of the August monthly normal rainfall fell in a single day.
"With climate change, we expect downpours will become more intense," said Noll. "More intense downpours make flash floods more likely."
According to PM Jacinda Ardern, Fire and Emergency had responded to 370 incidents related to the Auckland flooding as of 10am this morning.
11.30am: How are the alert level three rules different from alert level four?
As the country (south of Auckland) prepares to move to alert level three tonight, Toby Manhire explains: what are the rules for level three, and for travelling between levels?
When does Auckland get to move to level three?
No sooner than 11.59pm on Tuesday September 14. Cabinet will make a call on September 13.
So for the soon-to-be-level-three, is this really 'level four with takeaways'?
For some it might amount to that, yes. But it's a fair bit more going on. The most substantial change concerns which workplaces can operate.
Go on then. Which workplaces can operate under level three?
Think about it like this: if the work can be done from home, do it from home.
If your workplace can't operate according to the distancing and safety rules, stay closed.
What are the distancing and safety rules?
In a nutshell: physical distancing of at least a metre between people, hygiene measures, fully contactless options for ordering, pick-up, delivery and payment. That means no customers on the premises, with a few exceptions.
Read the full explainer here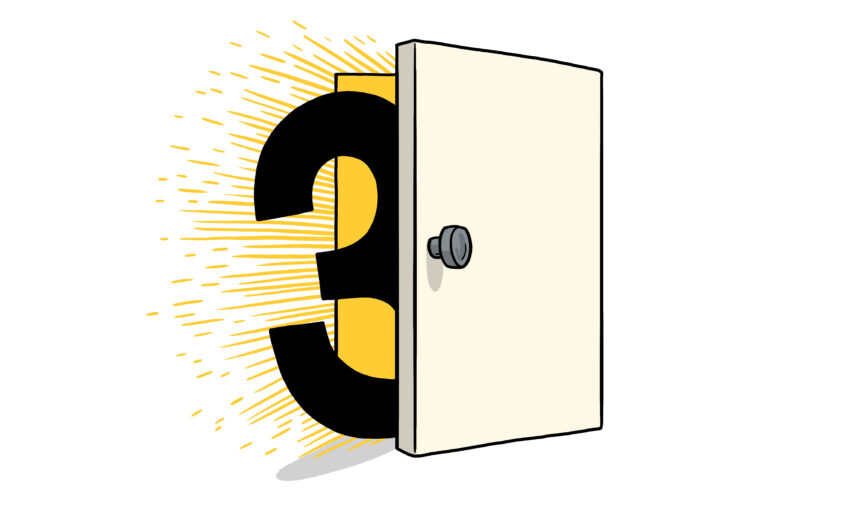 11.00am: Public engagement on Auckland light rail to close
Public engagement to decide whether Auckland goes ahead with light rail closes today after being forced to go online due to the level four lockdown.
The government's Auckland Light Rail Unit had, before lockdown, been hosting events around the super city to garner feedback on different possible plans for rapid transit. Since the move into level four, engagement has moved entirely online.
"Face-to-face engagement is no longer appropriate during lockdown," ALR chief executive Tommy Parker told Stuff earlier this month.
Light rail was one of the first policies announced by Jacinda Ardern when she took over leadership of Labour back in 2017, but so far no shovels have even got close to going into the ground.
Aucklanders interested in having their say on the project can head to lightrail.co.nz/your-views.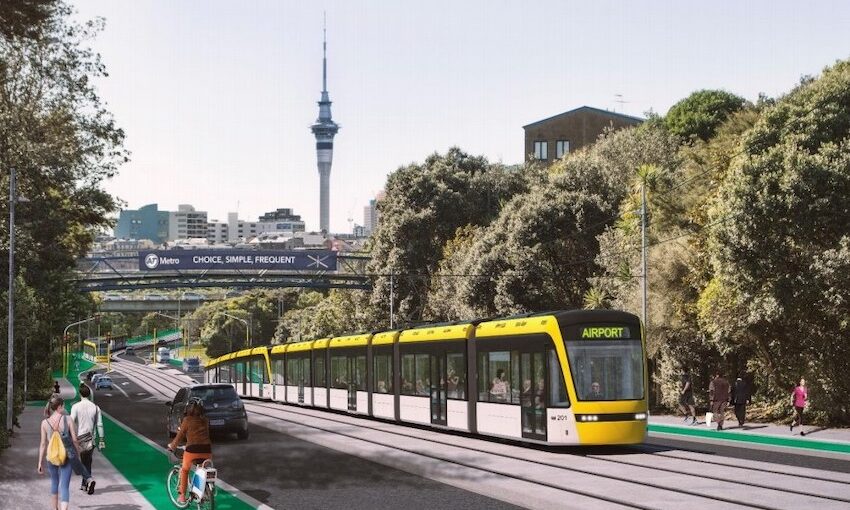 10.00am: Bumper year for TVNZ raises questions about government support
TVNZ staff will each be awarded a $2000 bonus after the company pulled in a net profit of $59.2 million over the past year.
That's a significant increase from the previous year's $25 million loss, caused in part by an investment in online content for the TVNZ OnDemand service.
"The last financial year has been quite remarkable for TVNZ," said CEO Kevin Kenrick. "The scale of audiences combined with strong demand for video advertising has enabled the business to recover from the prior year's financial challenges much faster than forecast. This positive momentum puts TVNZ in a position to accelerate its digital transformation and reimagine its future in the rapidly changing media market," he said.
Other figures of note:
Total revenue: $340.0 million – an increase of $29.2 million.
Costs: $253.3 million – a decrease of $67.3 million.
The Spinoff's Duncan Greive, moonlighting as a media commentator, called the results "one of the most extraordinary profit turnarounds in recent media history".
"[It] further cements TVNZ's position as the media company best-placed to manage its transition from legacy to digital. It is largely driven by a massive drop in programming costs, but a big bump in ad revenue also helped.
"It does raise some awkward questions for both TVNZ and government though. For TVNZ, redundancies made last year look almost cruel, with hindsight, and while the bonus is great for existing staff, some reckoning with that cull is probably due. For the government, it raises questions about its public interest journalism fund, which is set to dispense $50m over three years to fund at-risk journalism.
"Given that Sky, NZME and TVNZ have all now posted impressive earnings, even if this is likely a Covid-related blip, there will be legitimate questions raised as to whether media is in as dire a state as when it was initially proposed. Likewise, the need to merge RNZ and TVNZ was to some degree predicated on their decline. What does this result do to that case?"
9.35am: Human Rights Commission wants political opinion excluded from hate speech laws
The Human Rights Commission has argued that political opinion should be excluded from the government's proposed hate speech legislation.
While the commission has largely been onboard with the plan to overhaul our hate speech laws, it has some concerns with the overlap between freedom of expression and political views.
"Laws governing hate speech need to achieve a balance between protecting people from speech that incites discrimination and hatred and the right to freedom of expression," said chief commissioner Paul Hunt. "Hate speech laws are not intended to protect people from offence or to suppress ideas. Rather they are used to help protect vulnerable groups of people from speech – or other forms of communication – that is intended to encourage hatred and discrimination by others."
9.00am: Virtual parliament would have been 'better option' for all, says PM
The prime minister is unhappy with the return to parliament, saying an online option would actually have allowed for more government scrutiny.
After a virtual alternative was rejected by National and Act, MPs will physically gather in small numbers today at parliament. Both the Greens and the Māori Party have chosen not to return while Wellington sits in alert level four.
Speaking to RNZ, Jacinda Ardern said the virtual parliament would have allowed for all ministers to be available for questions, just a handful will now be able to attend in Wellington.
"We only have five in total that we will be providing from the government, it means unfortunately the opposition won't actually have access to all ministers – only those who have been here for the duration of alert level four will be present," said Ardern.
MPs were deemed "essential workers" so could travel to Wellington legally, she said, but it was unnecessary. "We tried to provide a level four way to [allow scrutiny of the government]. In my view it provided a better option than what we'll be providing today," she said.
8.40am: From The Bulletin
Some of today's top stories from The Bulletin, our daily news wrap:
New Zealand's first death linked to the Pfizer vaccine has been reported. The independent vaccine monitoring panel concluded yesterday a woman died of inflammation of the heart muscle, known as myocarditis, after getting a dose of the vaccine. It's a rare but known side effect that is usually mild, according to Reuters.
While it's concerning, James Ussher explains what happened in commentary provided through the Science Media Centre. He's an expert in microbiology and immunology from the University of Otago. He said this is one of the first deaths in the world from myocarditis following vaccination:
Myocarditis has been identified as a rare side effect following vaccination with the mRNA SARS-CoV-2 vaccines. An Israeli study that has just been published reported that myocarditis occurred in 2.7 per 100,000 persons vaccinated with the Pfizer vaccine. Of note, the same study found that the risk of myocarditis with Covid-19 was four times higher.
The Canterbury DHB's efforts to cut shortfall fails. The board's deficit is nearly $30-million higher than anticipated, according to Stuff. The health ministry sent a monitor to try to get the board's finances in order in 2019, but a programme of proposed cuts led to widespread resignations at the top. The board now says it'll need a bailout from the government, after it had to ask for $180 million last year to keep hospitals open.
NSW outbreak worsens but premier promises freedom. New South Wales hit another daily record yesterday with 1,290 cases and four deaths, but the government is set on reducing restrictions in October, reports ABC. About 70% of the eligible population is expected to be vaccinated that month. Not so coincidentally, the premier is also warning that October will be the worst month yet for the state's health care system as ICU beds fill with Covid cases.
This is part of The Bulletin, The Spinoff's must-read daily news wrap. To sign up for free, simply enter your email address below
8.00am: Flood-stricken Aucklanders reminded that evacuations trump Covid-19 alert rules
Updated
Aucklanders forced to leave their homes due to severe flooding are being reminded that personal safety trumps the Covid-19 alert level rules.
Up to 180mm of rain fell in parts of west Auckland last night, with Kumeū, Waitakere and Henderson bearing the brunt. At least 50 homes have been evacuated so far.
Speaking to Newshub, prime minister Jacinda Ardern confirmed that if people need to evacuate, the civil defence rules are the most important to follow. "National emergencies override those Covid rules so it's all about making sure people are immediately safe," said Ardern. "If people are able to keep up those simple things then [like mask use], yes, keep that up."
She added: "If people do need to be evacuated, we understand that may lead to breaches in people's bubbles."
Since Monday evening, numerous locations in the Auckland region have recorded significant rainfall, with localised amounts of an incredible 140-180+ mm observed in western parts of the region.
This has resulted in areas of flooding. Follow advice of local emergency officials. pic.twitter.com/EiTuR6wGHF
— NIWA Weather (@NiwaWeather) August 30, 2021
In a tweet, Auckland Civil Defence reminded people to avoid driving through floodwaters. "If your life or property is at risk, dial 111. Emergency services have been out and about checking those areas most affected," they said.
Meanwhile, the floods are disrupting the fight against the plague. The Henderson vaccination centre has been flooded, meaning it won't open till 11am, Auckland mayor Phil Goff has told RNZ. He also revealed he has been lobbying associate health minister  Ayesha Verrall to focus limited vaccine supplies on vulnerable parts of Auckland while the region is in level four. "Put the priority where the need is greatest, he said.
An emergency evacuation shelter has been opened at 6 Henderson Valley Road, Goff said, for people who need to leave their homes. "We don't know yet what the state of damage is going to be … I imagine there will be some people that need accommodation."
No state of emergency has been declared at this stage, added Goff. "If we had to do it we would do it."
At this stage, state highway 16 through Kumeū has closed and people are asked to avoid the area where possible.
This is Kumeu, they've got 3 horses in the second story they are trying to get out pic.twitter.com/gNv2h3U6nI
— Ella (@ellashepston) August 30, 2021
This is too much rain at once. I would assume some rainfall records broken out West. 😔
Dams went up about 2 Billion litres in just a few hours. So can't imagine what the streets are like?
Potentially over 100ml of rain in Waitākere and Kumeu/Riverhead.
I hope everyone's safe.
— Richard Hills (@richardhills777) August 30, 2021
A summary of the lockdown announcements
Auckland to remain in level four lockdown until at least 11.59pm on Tuesday September 14.
Pending testing results, Northland will move to level three at 11.59pm on Thursday September 2.
The rest of country goes to level three at 11.59pm tonight, August 31.
The latest numbers
There were 53 new community cases of Covid-19 reported yesterday, all in Auckland bringing the total number of active cases in the community outbreak to 562.
Of the current community cases, 37 cases are in hospital – 32 are on a ward and five in ICU.
Sunday saw 47,897 doses of the Covid-19 vaccine administered
Subscribe to The Bulletin to get all the day's key news stories in five minutes – delivered every weekday at 7.30am.