An oral history of Oxford/AstraZeneca: 'Making a vaccine in a year is like landing a human on the moon' | Vaccines and immunisation
In December 2019, hospitals in Wuhan, China, reported that they were dealing with dozens of cases of pneumonia of an unknown cause. They soon identified the disease as being caused by a novel coronavirus.
Teresa Lambe, associate professor, Jenner Institute My brother lived in China, so whenever there was an emerging or break pathogen there, I used to follow it. I remember thinking very early on that this was probably another influenza strain.
Sarah Gilbert, Saïd professor of vaccinology, Jenner Institute [Before Covid] I was developing vaccines against a range of emerging pathogens, specifically Mers, Nipah and Lassa [virus]. We also had applied for funding to work on preparedness for "disease X" – the unknown pathogen that is coming. But it wasn't funded, so we didn't manage to put any of those plans in place.
Andrew Pollard, director, Oxford Vaccine Group None of us thought that this was about to be a pandemic.
On 11 January 2020, media reported the first death from what would come to be known as Sars-CoV-2, or Covid-19. The same day, Chinese virologist Zhang Yongzhen published the genome sequence of the virus online. Lambe received the genome in her email inbox early Saturday morning.
Lambe We knew it was coming, and we'd already had a discussion about what to do. We designed [the vaccine] over that weekend.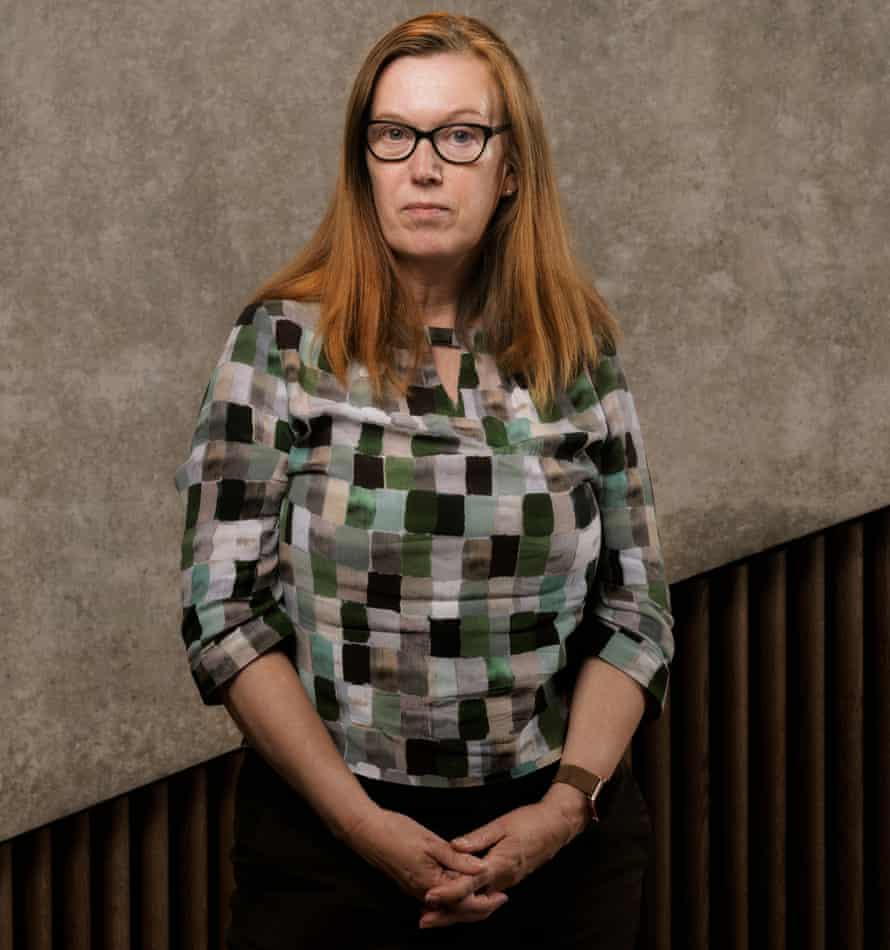 Sarah Gilbert: 'We're not a big corporation.' Photograph: Manuel Vázquez/The Guardian
Gilbert We knew before the genome came that it was a new coronavirus, not the original Sars, not Mers or any of the seasonal human coronaviruses. But because it was a coronavirus, we knew the part of the genome we needed was the part that encodes the spike protein on the surface. That's what you want to raise an antibody response against.
Cath Green, head of the clinical biomanufacturing facility Sarah [Gilbert] had already made a vaccine against Mers, so she knew what the vaccine against the new coronavirus was going to look like. They take the DNA sequence of the coronavirus spike protein from the Chinese lab and adapt that to make it the right fit to go into our system. The Jenner lab take that sequence and insert it into a bigger sequence which contains the adenovirus genome. So I received from them a really small tube with a few micrograms of DNA. My job was to make that into the vaccine.
Gilbert It was potentially just a demonstration project at that stage.
On 30 January 2020, the World Health Organization declared the novel coronavirus outbreak a "health emergency of international concern". By that point, the virus had spread to several countries, including Japan, Taiwan and the US, which closed its borders to Chinese travellers. The same day, the first case was confirmed in the UK.
Pollard Knowing the scale of what we were facing – vaccines normally take 10 to 15 years to produce – was concerning. We had to try to think how we were going to change that into something where we could make an impact before the pandemic could kill millions of people.
In mid-February, Gilbert's group at the Jenner and Pollard's Oxford Vaccine Group joined forces to focus their efforts on developing their vaccine candidate. By then, cases were spreading rapidly worldwide.
Pollard We realised that to do something fast and at scale, we all had to come together.
Federica Cappuccini, senior postdoctoral scientist There were emails going around, like, what's your availability? What skills do you have? What can you do [to help]?