We live in an age of "fake news". But Australian children are not learning enough about media literacy
Today we publish the results of our new research on the consumption and thinking of young Australians through the news media.
After a summer of bushfires and during the COVID-19 pandemic, young people have told us that they consume news regularly. But they also say they may find it scary and many don't ask about the real source of the information they are given.
To our surprise, despite widespread concern about "fake news" and the growing body of evidence about the scope and impact of misinformation, many young people are also not receiving formal education through news media in school.
Our research
In February and March 2020, we conducted an online survey on media use and education among young people. We used a nationally representative sample of more than 1,000 young Australians between the ages of eight and 16.
In our results we refer to two age categories for analysis: children (8 to 12) and adolescents (13 to 16).
This repeats and expands on a similar survey we conducted in 2017.
Where do young people get their messages from?
To take a snapshot of news consumption, we asked young Australians where they got news the day before.
We found that a clear majority of young people consume news direct from news sources or hear it from people they know and trust.
We found that 88% had heard of news events from at least one source, 8% more than in 2017. Family was by far the most common source.

News and Australian Children in 2020
For young people, news is social
One striking finding is that news consumption has become more social – either through someone they know or through social media.
The day before the survey, 70% of young people received messages from family, teachers or friends (up 13% from 2017), while 29% received their messages through social media (up 7%).
As in 2017, the news consumption practices of children and adolescents are very different. The biggest difference is that they use online media, including social media, to get news.
Read More: Social Media Platforms Need To Do More To Stop Junk Food Marketers Targeting Children

While 43% of teenagers received messages from social media the day before the survey, only 15% of children did. However, the use of social media to get news has increased for both age groups compared to 2017 (8% in adolescents and 5% in children).
The socially oriented news consumption of young people means they have different experiences and expectations of news media, which can call into question the expectations of older generations.
For example, socially acquired news cannot prioritize impartiality or objectivity in the same way as traditional news media do. Trust in a source can be developed using various criteria.
What do young people learn in school?
To understand what young people are learning about news media, we asked about young people's critical engagement with news and the opportunities they have been given to write their own stories in the classroom.
Only one in five young Australians said they received a lesson in the past year to help determine whether news is true and trustworthy. This result was the same for children and adolescents. While that number has increased by 3% in children, there has been a 4% decrease in adolescents compared to 2017.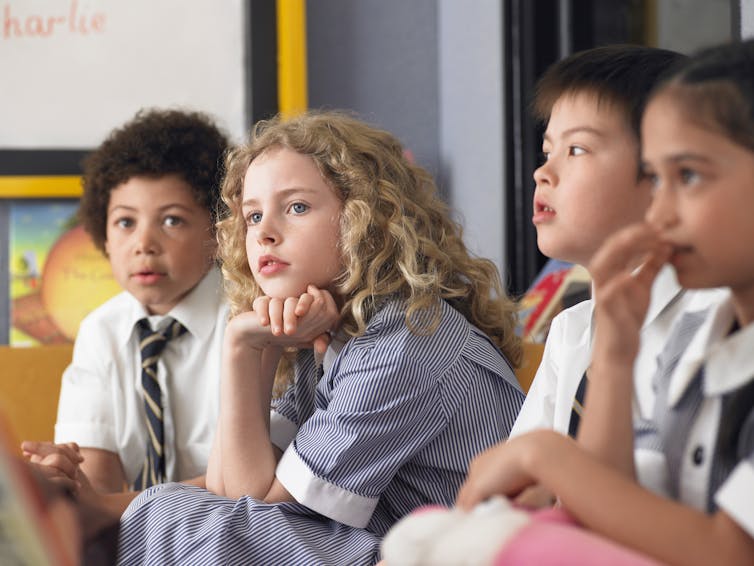 The majority of the young people surveyed stated that they had not had any lessons on fake news in the past year.
www.shutterstock.com
The number of young people who said they had classes to write their own messages also fell. Among teenagers, 26% had these classes (a 4% decrease from 2017). In younger children, 29% had these lessons (minus 8%).
Information is not questioned
This lack of media literacy in classrooms is worrying.
The number of young people who agree they know how to distinguish fake news from real new stories has increased only marginally since 2017, from 34% to 36%.
Read more: Most young Australians cannot spot fake news online

This very small increase is surprising considering the amount of attention paid to this issue by politicians and the media in recent years.
In addition, our survey finds that a large number of young Australians do not question the news they consume, even as they get older.
For example, 46% of young people who receive news on social media say they pay very little or no attention to the source of news found online – this result was the same for children and adolescents.
Adults need to talk to children about news
When asked how they felt about consuming the news media, the majority of young Australians surveyed said they often or sometimes feel anxious, angry, sad or angry.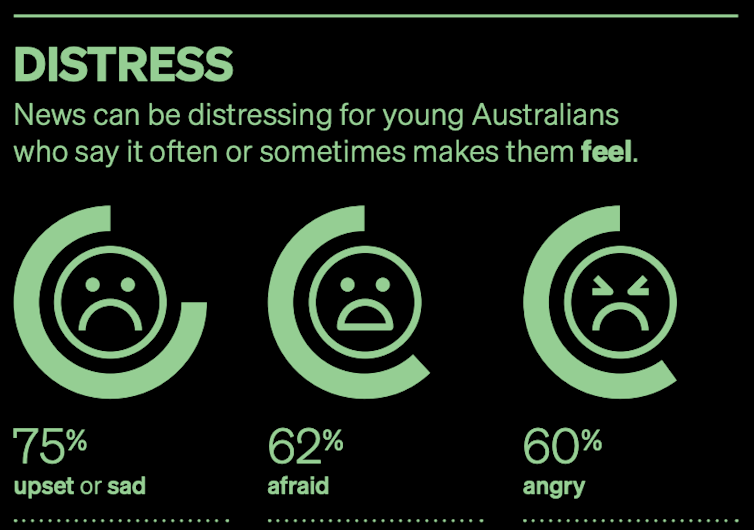 News and Australian Children in 2020
It is possible that major recent events like the summer bush fires and the COVID-19 pandemic are responsible for some of these strong responses.
However, they also show that adults are aware of the effects of news on young people and initiate supportive conversations through news.
We also believe these results suggest that media literacy efforts need to take place both at home and at school, with more resources to help parents ensure that their children's news interactions are safe and useful.
Why don't students learn more about media?
It is not entirely clear why Australian students do not receive extensive training in critical communication literacy. However, our research in this area has shown that while most teachers believe that it is important to develop students' media literacy, there are many barriers preventing them from doing so.
These include time constraints, a cluttered curriculum, lack of time to plan, and a lack of adequate training and support.
Read More: How To Help Children Navigate Online With Fake News And Misinformation

These barriers need to be addressed if teachers are to equip young Australians with the critical skills they need to effectively use news media and distinguish trustworthy news from disinformation.
Our results are not all bad news
As mentioned earlier, young people reported more engagement with the news in 2020 than in 2017, either directly through the news media or through friends, family, and teachers.
Additionally, 49% agree that following messages is important to them, and 74% say messages make them feel smart or knowledgeable.
However, our results suggest that policymakers and education authorities urgently need to step up their efforts to help young people learn through media.
We believe that young people should receive specific training about the role of the news media in our society, news bias, disinformation and misinformation, diverse group involvement, news media ownership, and technology.
Only then will news play a positive role in young people's lives and will continue to do so in the future.